The Down Under Report is a monthly recap of my time and money spent in Australia on the Work and Holiday Visa in 2015. Be sure to check out the other monthly recaps as well!
—
Month 8 in Australia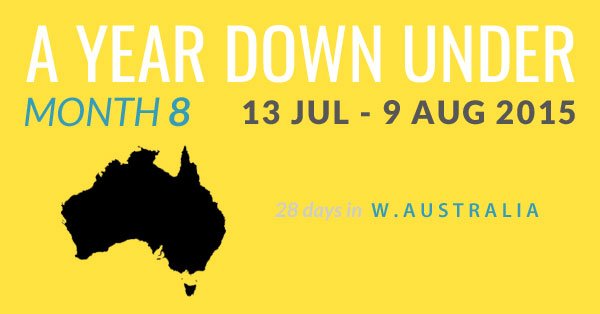 Month 8 was one of those slightly less-exciting months of routine and stability. I stayed in one place, kept costs low, and was all sorts of productive.
In addition to working full time in the kitchen at El Questro and spending my off days exploring the gorges in the park, I've gotten into a nice rhythm with my personal work. I typically finish my kitchen work by mid-afternoon, at which point I'll head over to the camp store and bar and set myself up at a table with my laptop and a cup of coffee. I've found it much easier to get the writing flowing here than when I've been in a city full of distractions, or moving around more frequently. As a result: I've been able to keep up this blog, write some freelance articles, and catch up on photo editing… and it feels GOOD.
Other things of note from Month 8 that didn't quite make the highlight or lowlight reel:
I started writing an e-book! More details to come, but it's going to be a highly useful guide to something I'm quite an expert in these days ;)
I went to a rodeo. A bunch of us staff went into Kununurra for the evening to watch some crazy bushmen mount cows, bulls, and horses and abuse the animals to various degrees. There was one segment of the rodeo that was a partner competition: one person would jump into the stall and chase the bull out into the ring, and then they would tag team the bull and pin it down by its head and tail. It was similar to wrestling, except totally against the bull's will and 100% terrible. The exceptional people watching is what saved the night for me, else it might have made the Crappy Moments list below.
I served breakfast to guests! I've never waited tables in my life, so imagine the terror I felt when the executive chef asked me to bring out two breakfast plates to some guests when no waitresses were to be found. "What? Are you serious?!" was my instant response. Did he really want a lowly kitchenhand interacting with guests? "Otherwise I'll have to remake them," he said with a straight face. YUP, he was serious. After he corrected my plate-holding technique, I tiptoed out onto the patio with some egg breakfasts and plunked them down on the table in front of an older couple without incident.
I filed my first Aussie tax return. Australia's tax year ends on June 30, and I had exactly one week's worth of wages to claim tax back on. Once I figured out that I had to check the box that says I'm an Australian resident for tax purposes (as opposed to non-residents, who are taxed 32.5% regardless of income level), it was gravy.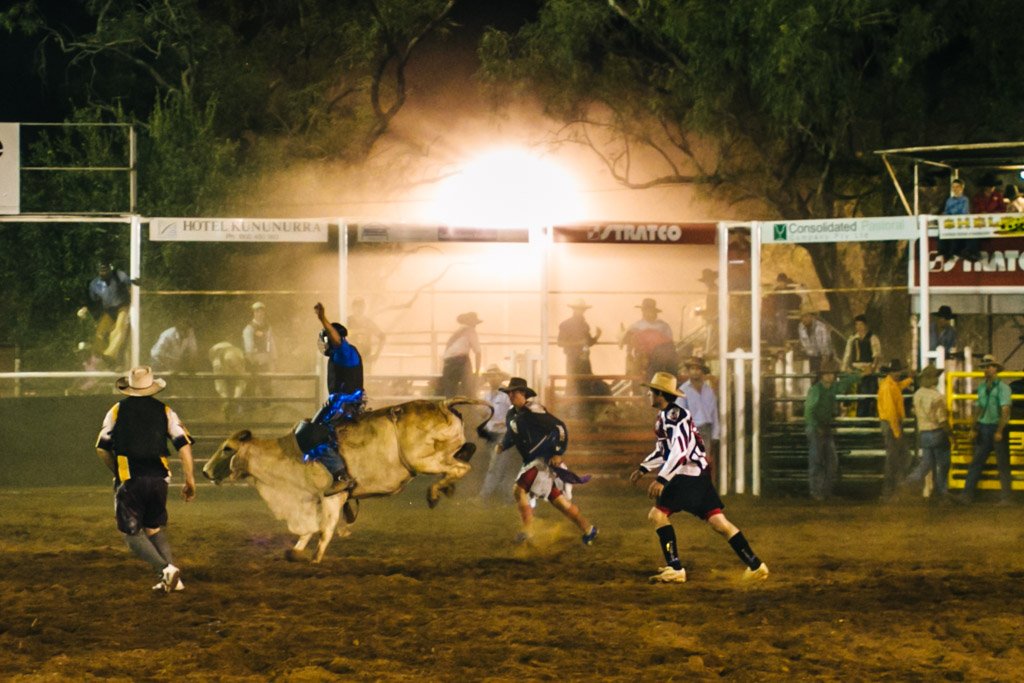 Crappy Moments From Month 8:
No privacy!
I really struggled this month with the living situation here. It's not easy for an extreme introvert to be in such close quarters with 70 people every day. Normally I'd steal away for my necessary alone time fix, but you wouldn't believe how damn difficult it is to do that here. My room is located in the noisiest spot possible: right next to the TV lounge, all the way on the inside of a block of rooms that has an enclosed lounge area just outside of them. From about 3-8pm daily there are people sitting right outside my room drinking, smoking, and blasting music (at least it's classic rock, but still!). I'm usually done working by 3:30, at which point I like to shower and hibernate in my room for a few hours writing and doing Me Things until dinner time. It's near impossible to do that with all the racket outside my room. And occasionally I can hear the TV through the wall when I'm trying to sleep, at which point I have to be the lame old granny and ask people to turn the volume down.
Sometimes when I know the party's not going to end anytime soon, I go for a sunset walk to get some peace and quiet. My usual jaunt takes me just down the dirt road toward the Homestead, where there's nothing but the odd boab tree to entertain me. It's just a lovely, relaxing walk. Then the following day I'll inevitably have no less than three people mention they saw me walking down the road last night. I'm telling you – NO PRIVACY. There's always at least one person at any given time privy to my every move. If nothing else, this experience has justified my love for anonymous city living. I'd go mental living in a tiny town!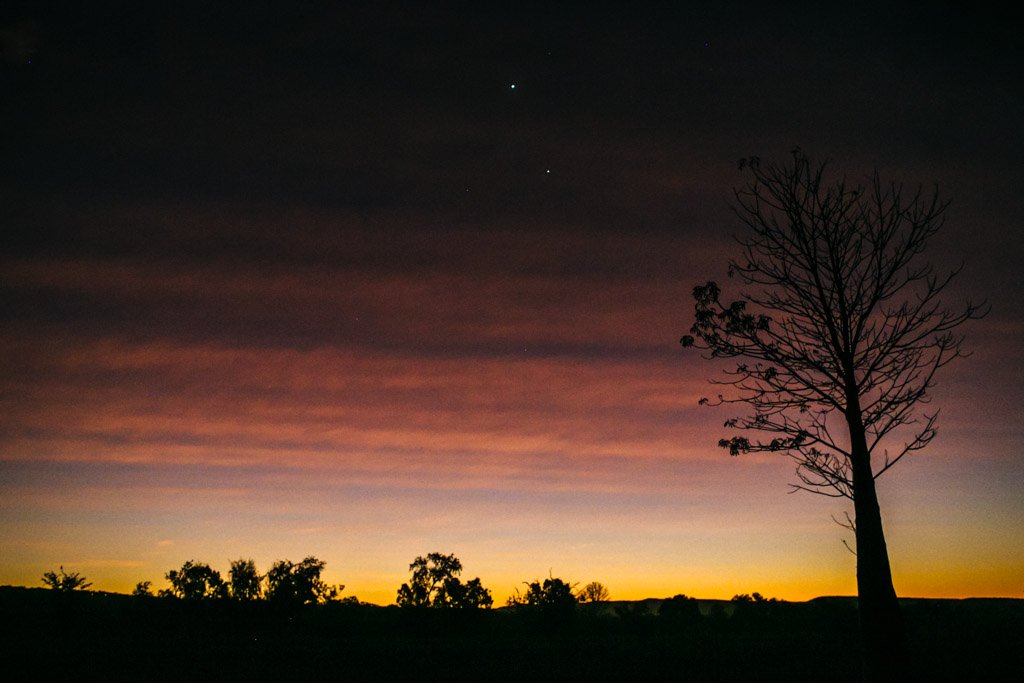 All the FOMO
A surprise to exactly no one, I vastly prefer to do my hiking solo. It's my time to zen out, think about things I've mentally bookmarked, and fully absorb my surroundings. BUT, there are some off-the-beaten-path, more challenging hikes here at El Questro that really shouldn't be attempted alone. It seems that every time a group of staff heads out to do one of these secret hikes or take a day trip to somewhere super incredible, I'm working. Most recently, some staff who I consider to be among my better friends here, all happened to have the same day off and conquered the Lost City hike while I was stuck making 40 sandwiches at the crack of dawn. FOMO is the worst! (FOMO = Fear Of Missing Out… juuuuust in case you didn't know)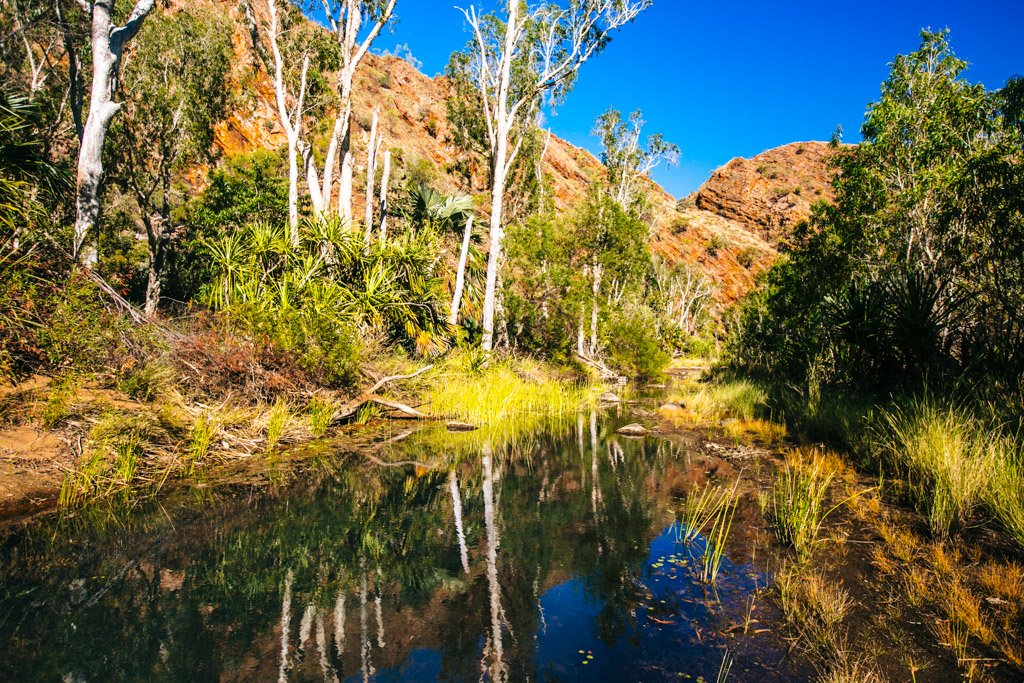 Moonshine Gorge
Bank account drama
Who knew international bank transfers were such a pain in the arse? I desperately need to move money from my Aussie bank account (where all my wages are deposited) to my American bank account (which is just about empty thanks to credit card and student loan payments). Apparently to configure this transaction, I need to jump through 50 thousand hoops, including but not limited to: proving my Australian residency (despite having no bills or formal paperwork with a residential Aussie address on it – my ELQ P.O. Box address won't do, evidently), submitting photocopies of various IDs, and entering a netcode on my Aussie bank's website to verify the transfer. Said netcode can only be sent via text message to my mobile phone, and since I have zero phone reception where I am, it means I have to get someone to drive me into Kununurra which is 1.5 hours away, just to get a text message. How absurd is that?!
Needless to say, I'm well beyond exasperated and massively grateful that my mom offered to spot me until I'm able to move my money over. Thanks, Mom!
Favorite Moments From Month 8: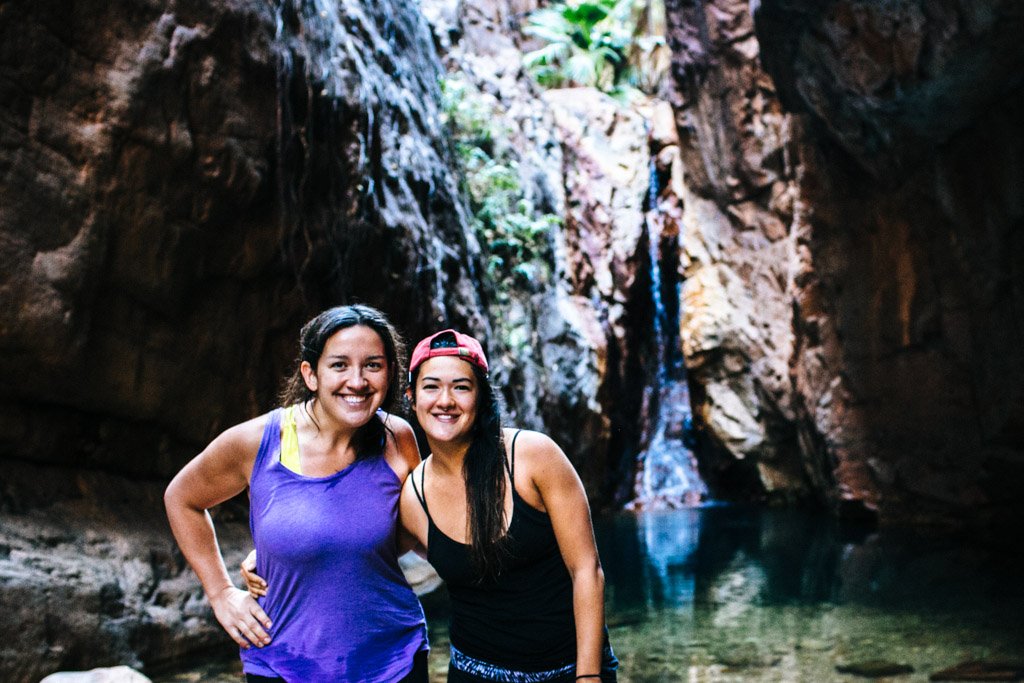 Reuniting with Mel
Far and away the highlight of the month was when Mel came to visit me at El Questro (with a posse of 4 in tow). Mel, Anna, and I were former flatmates at the same HelpX gig in Sydney earlier this year. While Anna and I left in April for Melbourne and then Perth, Mel stayed in Sydney a bit longer to work and then headed to Western Australia to do farm work and road trip up the west coast. I'm so glad she made it out here!
We had a Girls Night straight away and caught up on the last 3 months of each other's lives over a bottle of Cabernet Merlot. Of course it's always great to catch up with a friend, but it's even better when that friend can SO relate to what you're going through and where you're headed. We're both NYC corporate runaways pursuing greater passions overseas, trying to figure out the digital nomad lifestyle, and creating a life we love. Mel's got a knack for cutting the superficial crap and asking the important questions, and I always come out of our conversations feeling inspired. This one was no exception.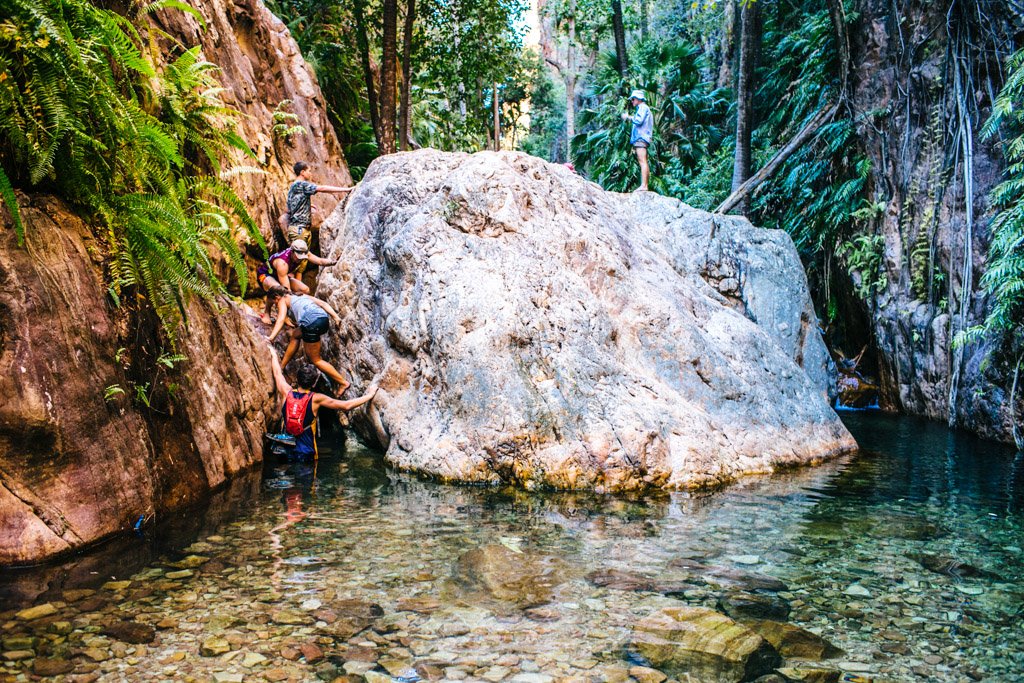 Tackling El Questro Gorge
This hike was high on my to-do list, despite my trepidation of having to traverse waist-high water with my camera backpack. Turns out, that's one of the funnest parts of the whole trail because once you cross the Halfway Pool, you have to shimmy yourself up between a boulder and the gorge wall. From there, the second half of the hike is a whole lot of rock scrambling and climbing, so much so that my arms were sore the next day.
Then you get to that second pool and waterfall at the end and it's straight up glorious. Like all the gorge pools here, the water is cold – but since it's pretty small, it's actually not anywhere near as cold as the others. Better than that, it's a legit clear blue pool. How can you not jump right into it?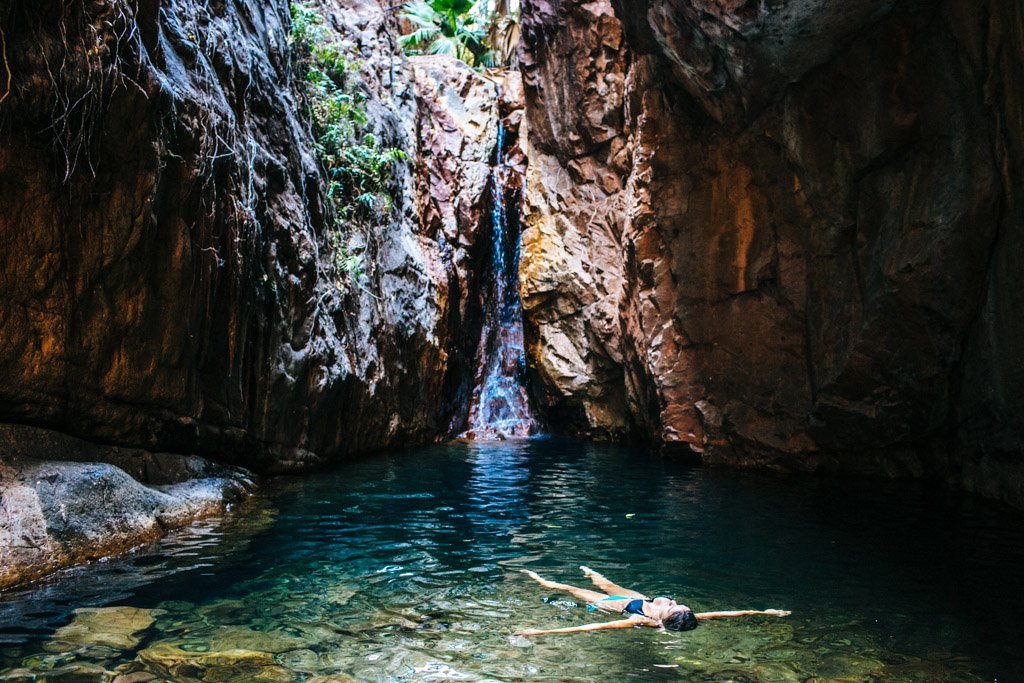 Stargazing in-between full moons
I combined my goal of logging more foot mileage this month and making the effort to enjoy the night sky while I'm living in such a remote place by going for a handful of evening strolls after dark. I like to walk down the dirt road toward The Homestead and stop by the airstrip, far enough away from The Station that the lights there no longer interfere with the star visibility. Then I turn off my torch and look up until my eyes fully register the star-studded sky. I can't even believe that I can see the Milky Way every single night here! In NYC it's normal to only see a few stars at a time; file that under *Things I Don't Miss From Home*.
One night, I hopped on a stargazing tour to Saddleback Ridge that one of the rangers here led. We sprawled out horizontal on the lookout platform up there for two straight hours just staring at the sky, listening to the ranger's narration. I learned more than I ever wanted to know about astronomy, and even had Venus and Saturn pointed out to me. So rad!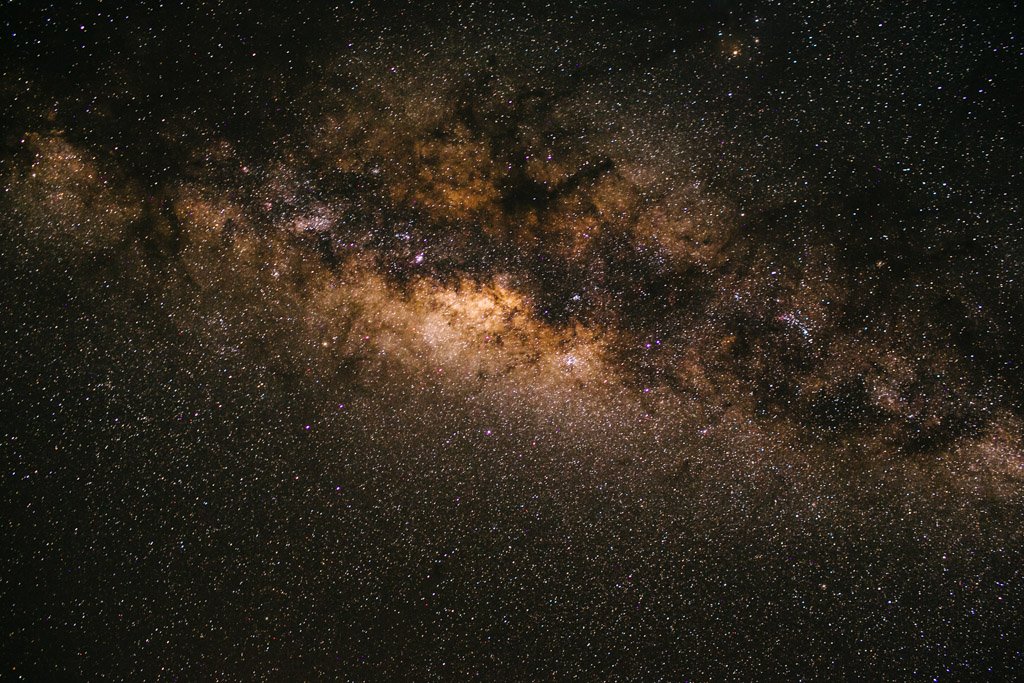 Learning how to make espresso drinks
Another duh-worthy note about me which hardly needs mentioning: I LOVE COFFEE. I give few-to-no craps about food beyond whether it tastes good, and I appreciate wine despite my unrefined palette; but coffee's a whole other story. I can distinguish between 50 shades of coffee from bad to spectacular, which means the average cup of joe at, say, Starbucks or some random cafe just won't do it for me. But when my sky-high standards are met at a third wave coffee shop, my god, an amazing cup of coffee can totally make my day.
I've been a self-proclaimed coffee snob for 9 years now, having discovered how tasty it can be when I lived in Sydney back in 2006. I've dabbled in coffee making since then, buying my own milk frother and drip coffee machine when I returned to Cornell, then investing in quality coffee beans and a grinder once I moved to Brooklyn, and finally taking the plunge (pun intended) by purchasing a travel-friendly Aeropress and mini-grinder before moving to Australia late last year. With years of practice using various coffee paraphernalia, I'm pretty confident in my ability to make a damn good cup of black coffee, American style.
After a few weeks of working in the kitchen here, I began eyeing the espresso machine and thinking about how I'd much rather be playing with that than washing dishes. So I started observing my coworkers as they pulled espresso and crafted beautiful cappuccinos and had them teach me bits and pieces of the process. For the past month, I've been practicing making my own espresso drinks during my work breaks. I've made a couple of really great cups, and a whole lot of mediocre-to-piss-poor cups – without proper training, it's hard for me to isolate the variables and determine what works and what doesn't. But I'm having SO MUCH FUN making espresso drinks, and I'd really like to get more into it – like, for realsies. (HINT HINT! #foreshadowing)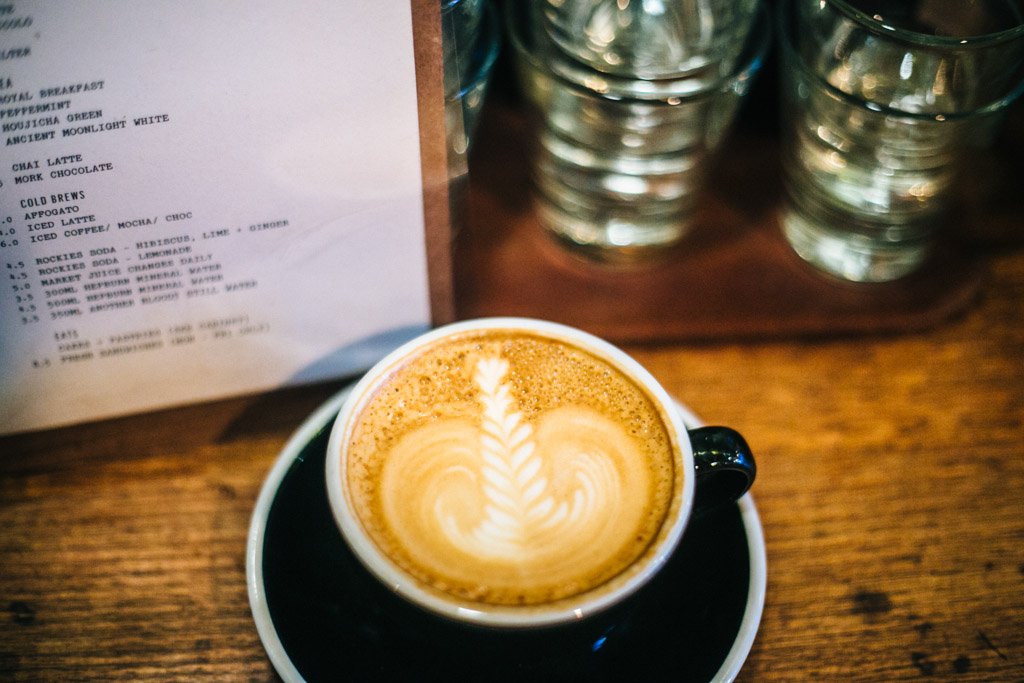 Feeling really good about Life After ELQ
I deliberately did not want to plan anything beyond my 3 month stint at El Questro so that I could be open to any opportunity that might pop up – and above all, have the freedom to do whatever feels right to me after this. Remember when I had a journalist trip booked months in advance to go hiking on an island in Queensland? I'm so grateful for that opportunity and had a fantastic time trekking on Hinchy, but I felt like that trip interrupted my flow at the time. I wasn't ready to leave Melbourne at the end of April, but because of my plans I had to.
Maybe it's the simplified lifestyle here that's given me clarity and allowed me to think and feel things I may have been distracted from in previous months, but in recent weeks I've been formulating a plan for what's next in my Year Down Under and it's been resonating exceedingly well with my gut feeling. You know how they say that when something's right, things just seem to naturally fall into place? Well, I've already secured two house sits in my next destination, almost effortlessly – both with multiple cats to care for(!!!!!). I've got a gameplan in place aimed to both save and earn money. And, 'cause every good story needs a little romance, there's also someone I'm pretty darn excited to see there ;)
I realize most of this is pretty vague, but that's because I'll be addressing it in more detail in the coming weeks!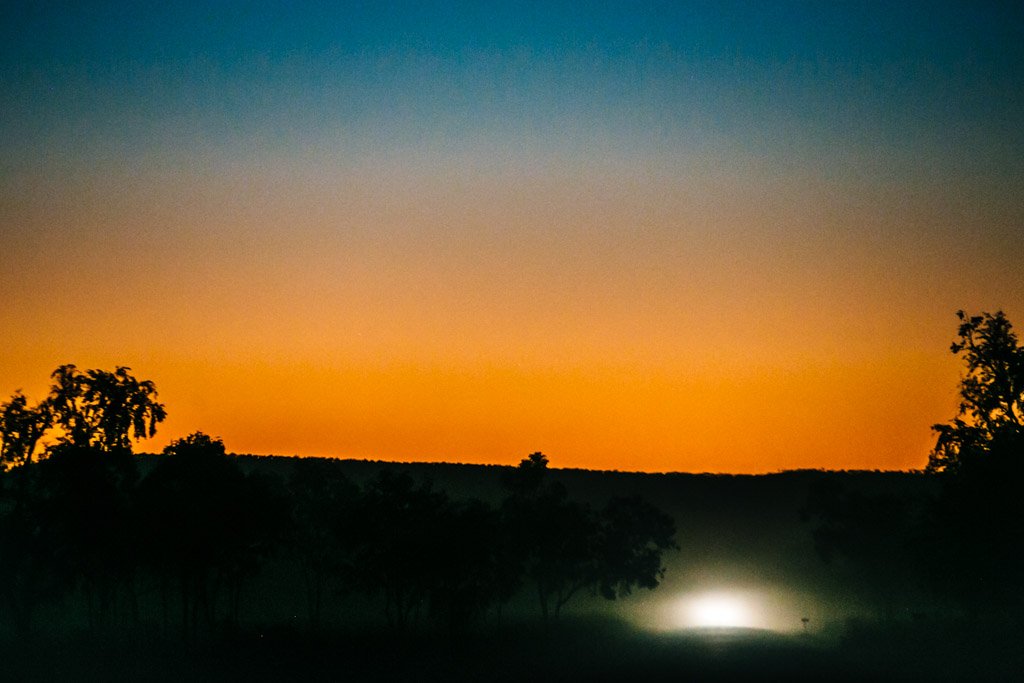 Month 8 Numbers:
This month I successfully filed my first Aussie tax return and got a week's worth of tax back. Score! And since I didn't go anywhere, I kept my expenses pretty low: really, I only splashed out for my weekly room and board, a night out at the rodeo, and my wifi top-up (yikes).
I also wanted to get back into walking 5 miles a day like I did in earlier months, which I'm happy to report I achieved. Going on a few massive hikes helped up my average mileage, but often I hit 4 miles just from 8 hours of running around at work. On top of that, I made an effort to go for some short sunset and evening strolls around the Station.
Dates: 13 July – 9 August 2015
# of Days: 28
Top Expenses: Wifi topup – US$134.63
Total $ Spent: US$545
$ Made Freelancing: US$242.35
$ Made at Jobs: US$2199.63
Total $ Made: US$2441.98
Average $ Spent: US$19.46/day
Average Miles Walked: 5 miles/day
Year-To-Date Numbers (Months 1-8):
Dates: 12 December 2014 – 9 August 2015
# of Days: 243
Total $ Spent: US$8843.04
Average $ Spent: US$36.39/day
$ Made Freelancing: US$1222.44
$ Made at Jobs: US$3852.05
Total $ Made: US$5074.49
# Beds Slept In: 29
# Couches Slept On: 3
# Nights Camping: 45
# Days Roadtripping: 26
# Dates: 16
# Flights: 8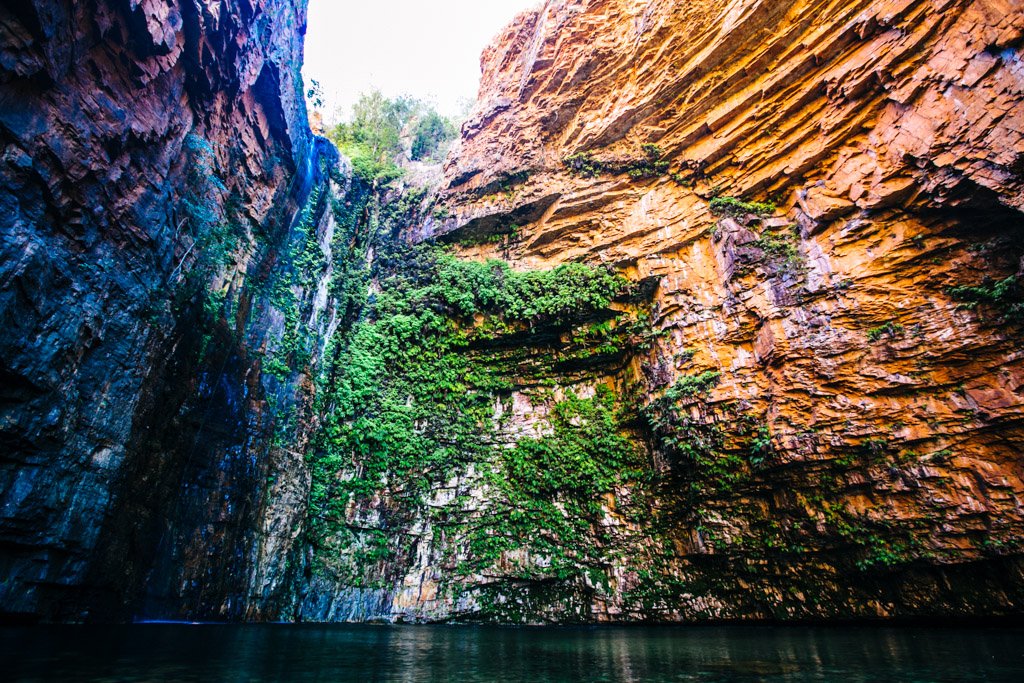 Emma Gorge
What's Next
I have just 3 weeks left at El Questro and while I'm more than ready to leave, I know I'll miss it. So I'm going to do my best to savor this unique experience: enjoy the nightly postcard-worthy sunsets, the absolutely perfect weather (hot, dry, and sunny), the picturesque gorge hikes, the catered meals, the crazy cast of characters assembled around me. I've got a few things left on my ELQ bucket list, which I'm hoping to get checked off in the coming weeks: a scenic helicopter ride, a camping trip, and a couple more hikes.
And then: it's back to Melbourne in early September! I am exuberantly excited to get back to the city I wasn't ready to leave in April. I can't wait to wear finger nail polish (I'm not allowed to here!), buy a bike, and be an anonymous city slicker once again.
Note that the opinions expressed in this blog post do not reflect those of Delaware North – as per usual, they are solely my own.