Exactly one month ago, I was whisked away from civilization, jostled around on bumpy dirt roads in a 4×4, and escorted to my new home in a 'luxury tent' at El Questro Wilderness Park. I've been living in the Australian Outback for 4 weeks now (with 7 more to go!) as a kitchen hand at the resort. The job itself has been more difficult than I expected, and living remotely has been much easier than I imagined it would be, but in all: this experience is exactly as fantastic as I'd hoped when I started harboring that secret dream last year of working at an Outback resort while on the Australian work and holiday visa.
I haven't shared much yet about my life in the Kimberley, so I thought I would jot down some random notes and hope they form a somewhat coherent blog post. So here we go!
Disclaimer: I'm limited by what I'm allowed to share online about working at El Questro, so this post could very well get edited/removed with no notice at their request. I'm also required to note that this blog post does not reflect the opinions of Delaware North, solely my own (as per usual).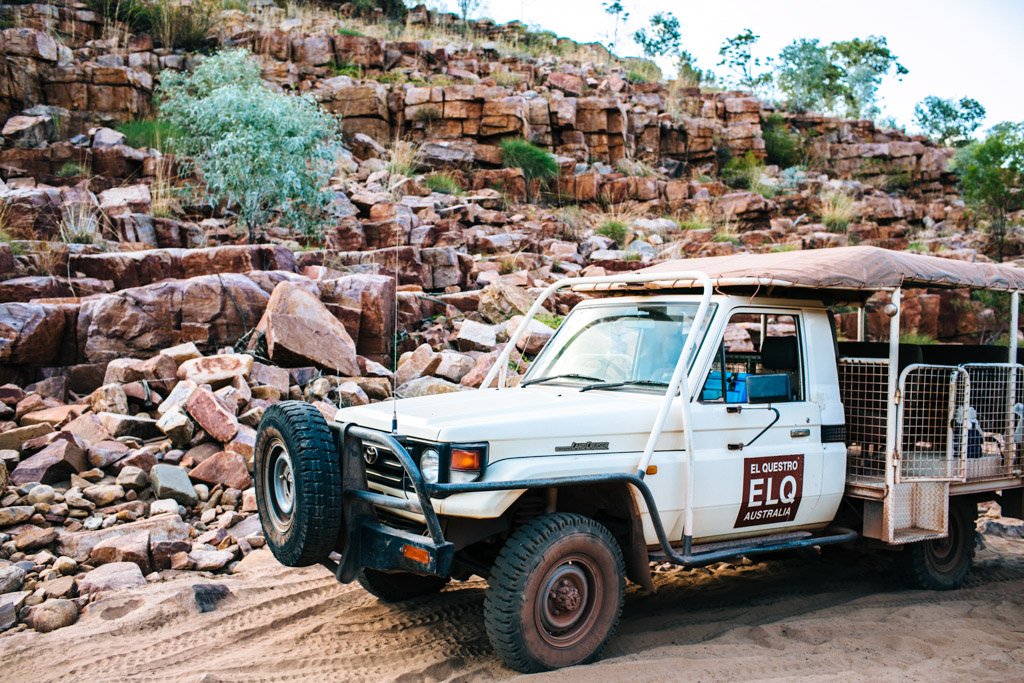 It's a simple life with modern comforts
I left Perth fully expecting to be disconnected from the world for 3 months. I thought I'd be detoxing from the internet and coffee and living the simple life in a tent. Instead, I've got near-constant wifi via satellite, am able to get coffee beans shipped to me here, and am often served complimentary coffee while at work. The only thing I'm missing is my dark chocolate, but withdrawal symptoms have been pretty mild so far. And after a week and a half, I got moved from my tent to a donga (a portable tin housing unit).
In many ways, it's still a simple lifestyle. My commute is usually a 3 minute walk from my room to the kitchen, though twice a week it's a 15 minute drive down a dusty road through herds of cows to work in the other (fancier) kitchen. My extracurriculars are solely hiking and reading (and the usual laptoppy things). But it's nice to have some comforts as well, like having all our meals taken care of, access to a bar, and a lounge with cable tv.

My luxury tent, amidst dongas and trailers.
Everyone here is so friendly and fun
I just can't get over how darn friendly everyone is here. I'm greeted with "how are you going?" at least 10 times a day by fellow staff. Most everyone is in a good mood on a daily basis, which I attribute to the fact that we all deliberately chose to work out here in the Outback and serve tourists. Life here is simple and void of most of the stresses that come with living in a city and working at an endless soul-sucking desk job.
What's more, a job like this attracts a certain type of person: everyone here is genuinely interesting, delightfully quirky, and always down for an adventure. Again, it comes with our choice to follow an unconventional path and live for 3-6 months in the middle of nowhere. We've all got stories that don't involve climbing a corporate ladder or bar hopping on Saturday nights. Some of my favorite coworkers have sailed around the world, written and published books, and moved overseas with their families to live nomadically in a trailer.
Even the guests here are super friendly. The day I arrived in Kununurra, I was transferred to the resort with an older Swiss couple who'd be staying there and they bombarded me with all sorts of questions about my Australian travels and what I was doing for work here. It's been much the same on all the tours I've done here as well – the guests are genuinely interested in us staff and couldn't be any nicer.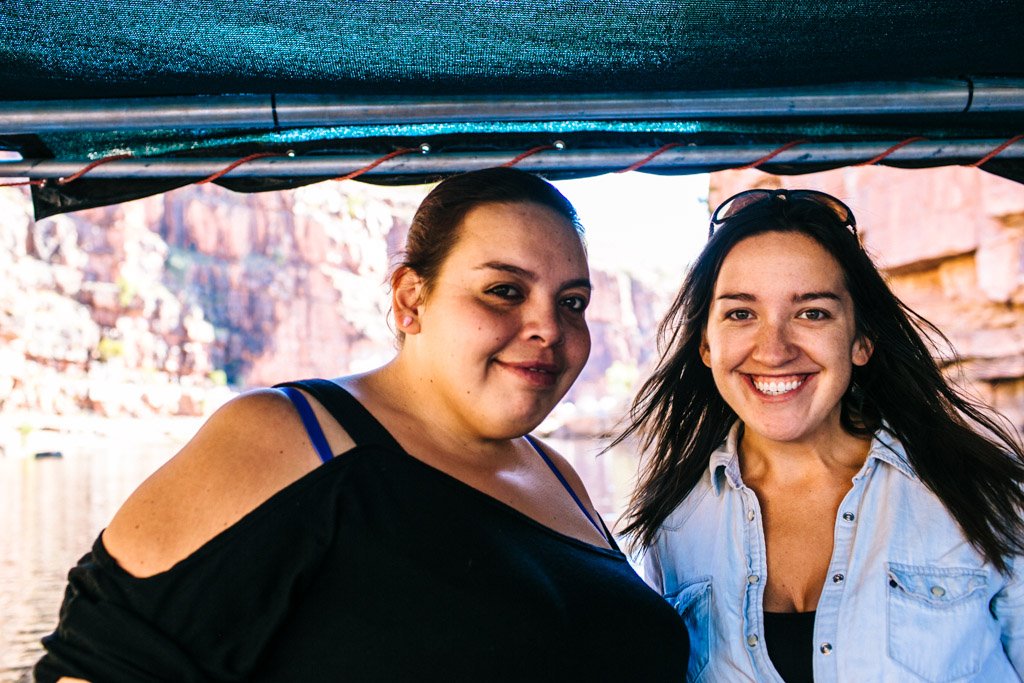 My Kiwi friend Kylie and I on a gorge cruise.
The Kimberley's winter weather is PERFECTION
When the rangers and executive staff arrived in March before the season officially kicked off, it was 45C/120F at midday. And that, my friends, is late summer/early spring in the Kimberley. I'm only here for winter, and I can assuredly say that the winter weather in the Kimberley is straight up perfection. By day the high is about 30C/90F, and at night it gets down to about 15C/60F. The weather is ideal for sunbathing because it's a weaker sun, hence not as easy to get sunburnt, and dry heat, which means you hardly sweat at all.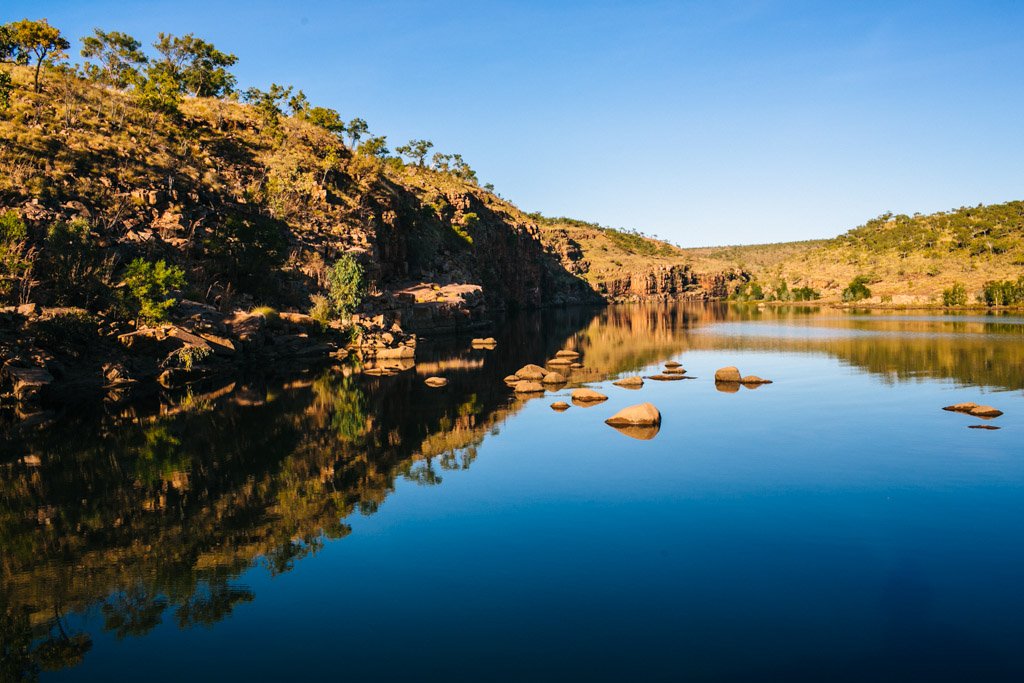 Chamberlain Gorge.
Working in a kitchen is really, really grueling work
It's not difficult work, but it's hard work. There is no idle time when you work in a restaurant, especially in the kitchen. I once got scolded for standing around for 30 seconds waiting for the dishwasher to finish. There is always something to be done, a customer to be served, a surface to be cleaned.
And when it gets crazy busy, everyone goes into overdrive. Being brand new to this sort of work and still battling the learning curve, having to speed up is the literal worst for me. I've made so many mistakes because I haven't had enough time to properly learn all the aspects of the job yet, and then everyone just yells at me because they're stressed and overloaded with orders to churn out. I was near tears multiple times during my first two weeks here and had one foot out the door until I got switched to an earlier (less frenetic) shift.
I only ever worked retail jobs before graduating college, but now that I've had a taste of hospitality work I have so much more respect for waiters, chefs, and receptionists. They are busting ass from start to finish during their shifts, which is way more than I can say for any office job I had in NYC.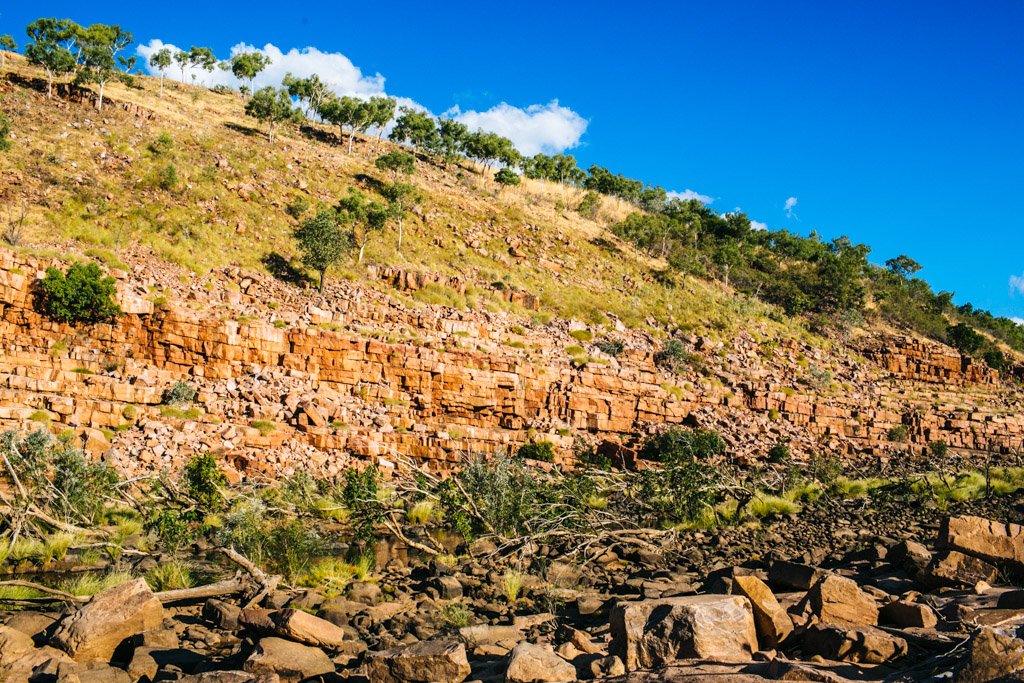 Entering Explosion Gorge.
I am one of the only single staff here
Admittedly, I walked into this half-expecting it to be somewhat Real World-esque. What do you get when you put a bunch of adventurous young folks together in the bush for several months? Well, if this were the aforementioned reality tv show, there would be some debauchery and canoodling amongst everyone. But apparently almost all the staff here is in a relationship of some sort. Some have been together for years and came to the resort together to work, others met here either earlier in the season or last year, and there are a few whose partners are elsewhere at the moment. Every day it seems like I'm crossing somebody else off the Potentially Single list – not because I'm on a man hunt (really!), but because I'm still piecing together everyone's story. With 70-some-odd staff here and me meeting nearly all of them within my first few days, it's been a semi-awkward process of re-meeting people and actually remembering their name and at least one thing about them the next time we see each other.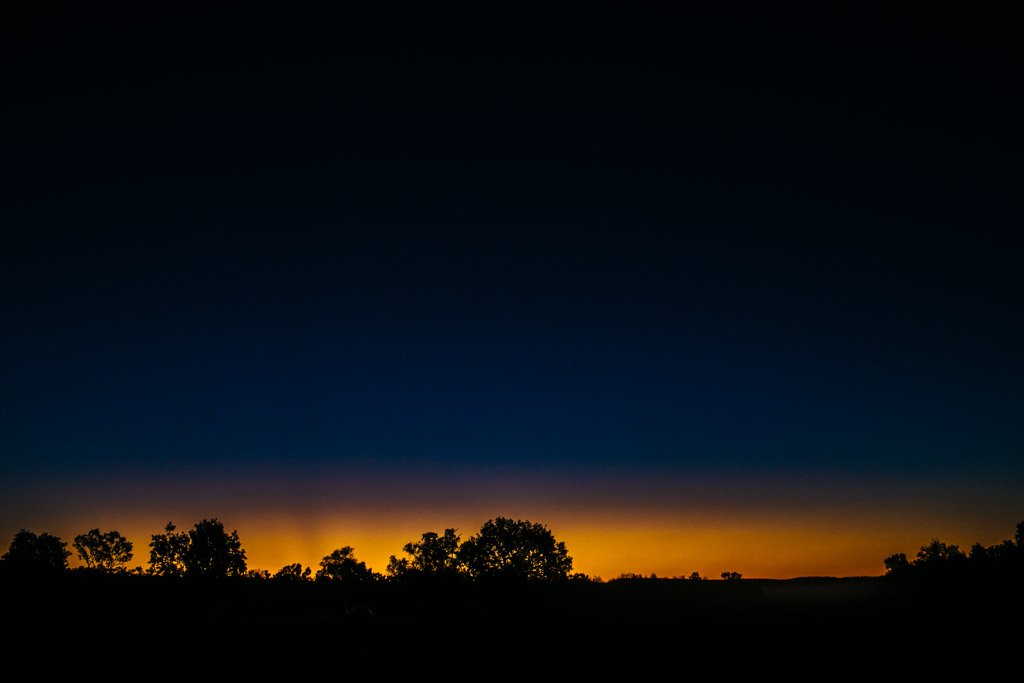 Sunset in my backyard.
The Kimberley reminds me of Africa
I suppose technically it can't remind me of something I've never experienced, but the Kimberley looks a lot like what I imagine Africa to be. With the yellow and orange tinted savannah landscape, exotic boab trees (which only exist elsewhere in Madagascar and mainland Africa), and dirt roads so dusty it's like driving through fog, I swear we were in Tanzania… just sub out the cows and horses for elephants and zebras.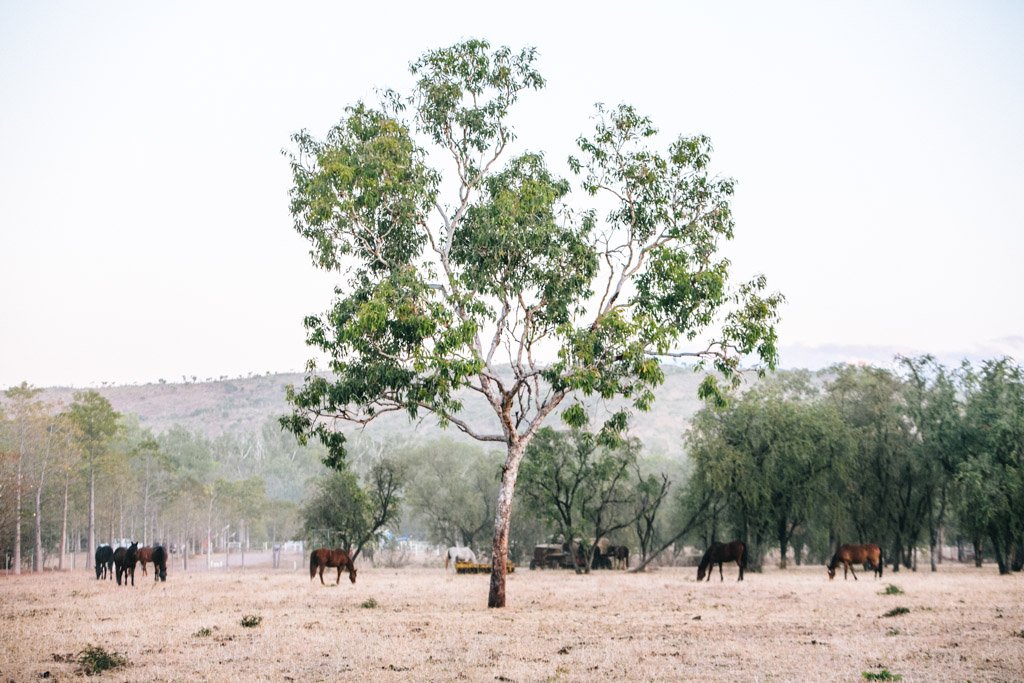 Cattle on El Questro Station.
Overall, I'd say my first job on the Australian work and holiday visa has been a smashing choice. I always said that if I was going to work here, I wanted it to be a uniquely Australian experience. It doesn't get much better than working in the Outback!