Admittedly I did very little research before rocking up to Yosemite National Park at the peak of summer this year. While everything worked out as it always does, and I had a fantastic time exploring this glorious natural playground, I feel like I could have saved myself some time and stress while there had I been a bit more informed.
So here's a list of things I found out quickly when I got to Yosemite (or just before I arrived), that I hope will help you in planning your own trip to Yosemite.
The bottom line? It's extremely popular, extremely busy during summer, and you should book everything as early as possible. Yosemite's not the best place to be winging it unfortunately!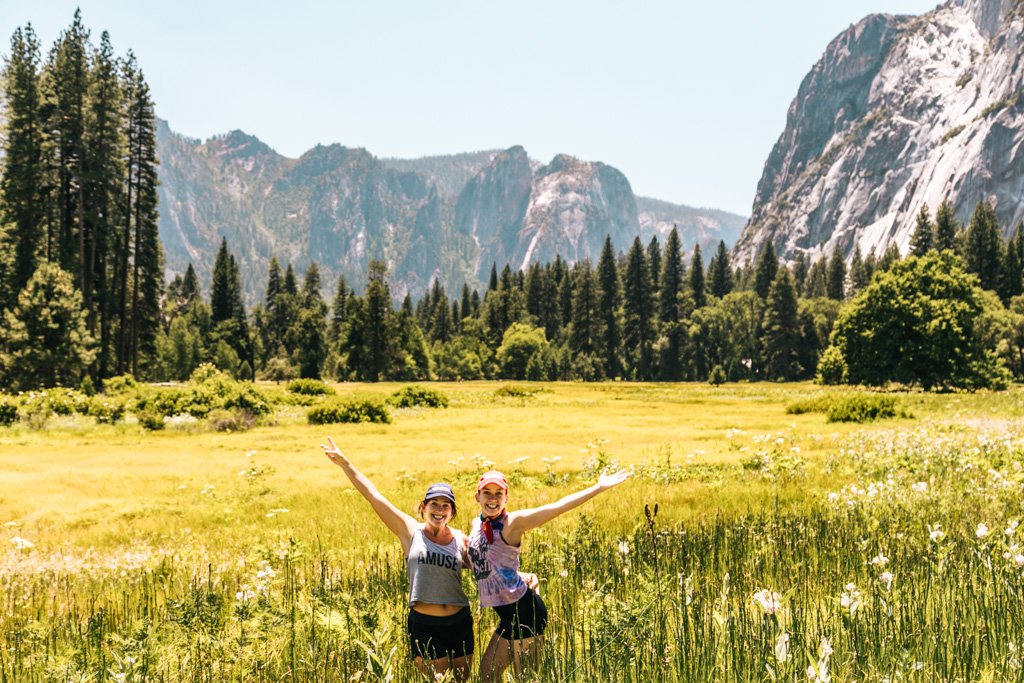 Apply for the Half Dome Lottery in March
Because of its popularity, the number of hikers allowed on the Half Dome trail each day is capped at 300 "in order to protect wilderness character, reduce crowding, protect natural and cultural resources, and improve safety." So if you want to check this famous Yosemite hike off your bucket list, the first step to making that dream a reality is to apply for a Half Dome permit.
The Half Dome lottery is open for the entire month of March each year – you can submit your permit application here. You'll be notified in mid-April as to whether your application was successful or not. It costs $10 to apply, plus $10 per permit if you get picked and still want to reserve your place on the trail.
The lottery statistics are pretty discouraging, but you can increase your chances of winning a permit by applying for a weekday, and preferably outside of peak season (June-August). For reference, we gave a 7-day date range spanning from late June to early July because we were reasonably flexible and willing to plan our Northern California road trip around Yosemite – and sadly we didn't get permits. The stats show those dates as having a 20-35% success rate in prior years.
Don't worry, there's still hope if you didn't get a permit via the Half Dome lottery. There is also a daily permit lottery during the season, where you can apply for a permit two days in advance of the day you want to hike.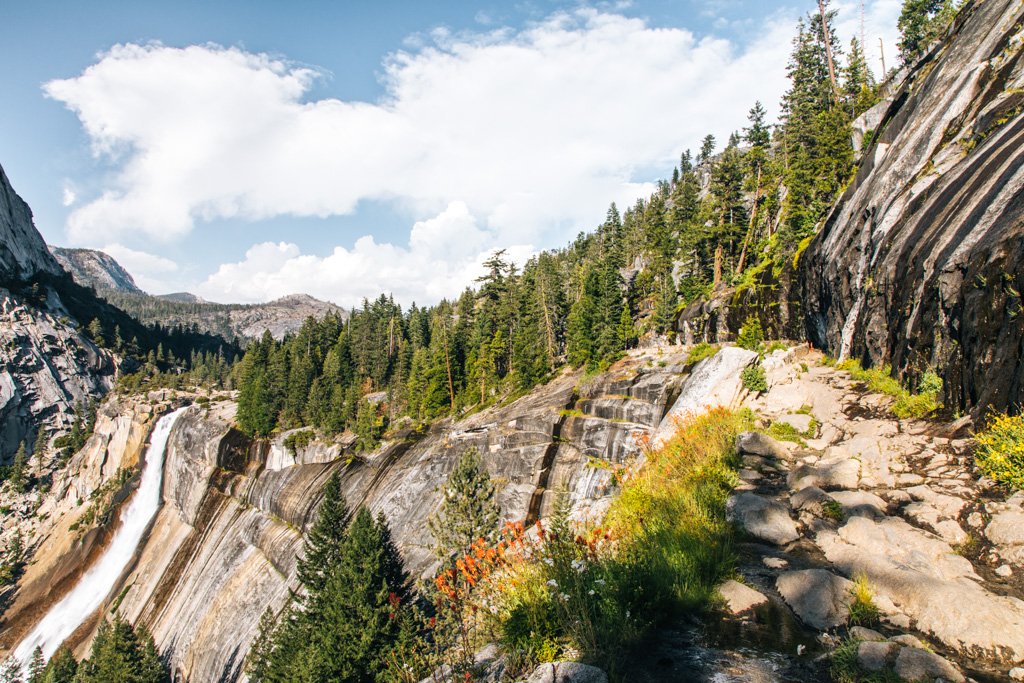 Book The Hiker's Bus in Advance
The good news is that if you're unable to secure a Half Dome permit, there's another hike you can do that's nearly as epic and doesn't cost anything. The Panorama Trail runs for 8.5 miles from Glacier Point down into the valley via the Mist Trail and boasts panoramic views the entire way (hence the name). The Yosemite Hikes website maintains that "one day you'll look back on your life and split it into *before Panorama* and *after Panorama*," which I'd say is pretty damn compelling.
The bad news is that you either need to hike the very steep Four Mile Trail up to Glacier Point to get to the start of the Panorama Trail… or you need to book a seat on the hiker's bus that drops off at Glacier Point, and – you guessed it! – this bus books up well in advance during summer.
The Yosemite Hikes site maps out everything you need to know about taking the bus up to Glacier Point. It costs $25 one way to go from Yosemite Valley to Glacier Point and buses depart from the valley at 8:30am. If you are visiting Yosemite National Park in summer, be sure to book your bus ticket several days before the day you want to do the hike.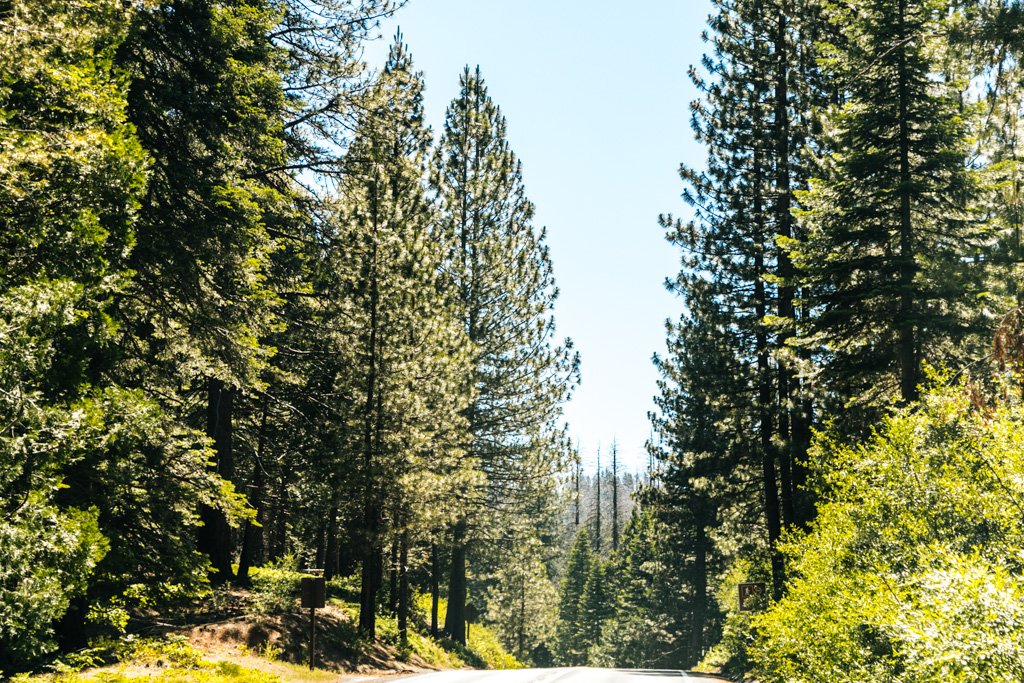 The Roads Are Narrow
Not so much in Yosemite Valley, but once you've left the valley – and specifically on Glacier Point Road – the roads get narrow at certain points. This probably won't be much of a bother, though, unless you're driving a big rig with mirrors that extend far out like we were.
Around day 2 of our NorCal road trip, our RV's passenger side mirror got smashed in by a pole on the side of the road as we were driving up to Glacier Point – and we were well over the dividing line, so it's not like we were driving too close to the edge. We had to drive around the next 6 days with plastic bags over those side mirrors, which obviously made for a super sexy road trip look. When we returned our RV on the last day, the folks at Cruise America took one look at the broken mirror and said "Yosemite?". Apparently it's a very common occurrence among their renters, so much so that they have loads of extra mirrors in stock so that they can quickly repair the RV when this happens.
There's not much you can do about the narrow roads in Yosemite other than be mindful of your space, pull your side mirrors in, and drive closer to the center of the road when there's no oncoming traffic.
There is Public Transport to Yosemite
Of course it's ideal to have a car to explore Yosemite and surrounds, but if you don't want to drive or are trying to save money on all the things to do in California, you can opt to take the YARTS bus instead.
From about late May to late September, buses run from Merced and Fresno to Yosemite Valley, and also run between Yosemite Valley and Mammoth Lakes. See the YARTS bus schedules for more details.
Once you're in Yosemite, you can easily get around using the free shuttle bus – more info on that below…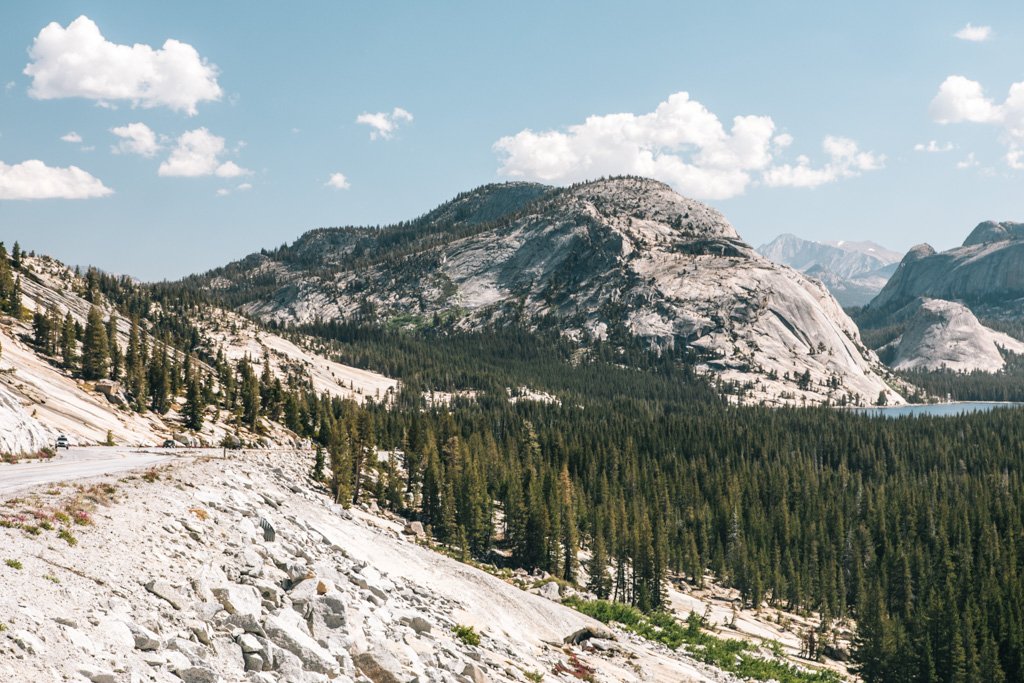 Use The Shuttle Bus To Get Around Yosemite Valley
Let me save you a crapload of time and frustration: in summer, don't even try to park in the Yosemite Valley parking lots. Go straight to Yosemite Lodge and park in there – that's your best chance at finding a parking space. I know this because we spent an inordinate amount of time circling around the visitor's center parking lot, and then circling around the eastern side of the valley with no joy.
Whether you park at the lodge or get lucky finding a parking space elsewhere, stay parked there and instead of driving around and re-parking when you want to go somewhere else, hop on the Yosemite shuttle bus to get around the valley. The shuttle is free and runs fairly frequently from 7am-10pm.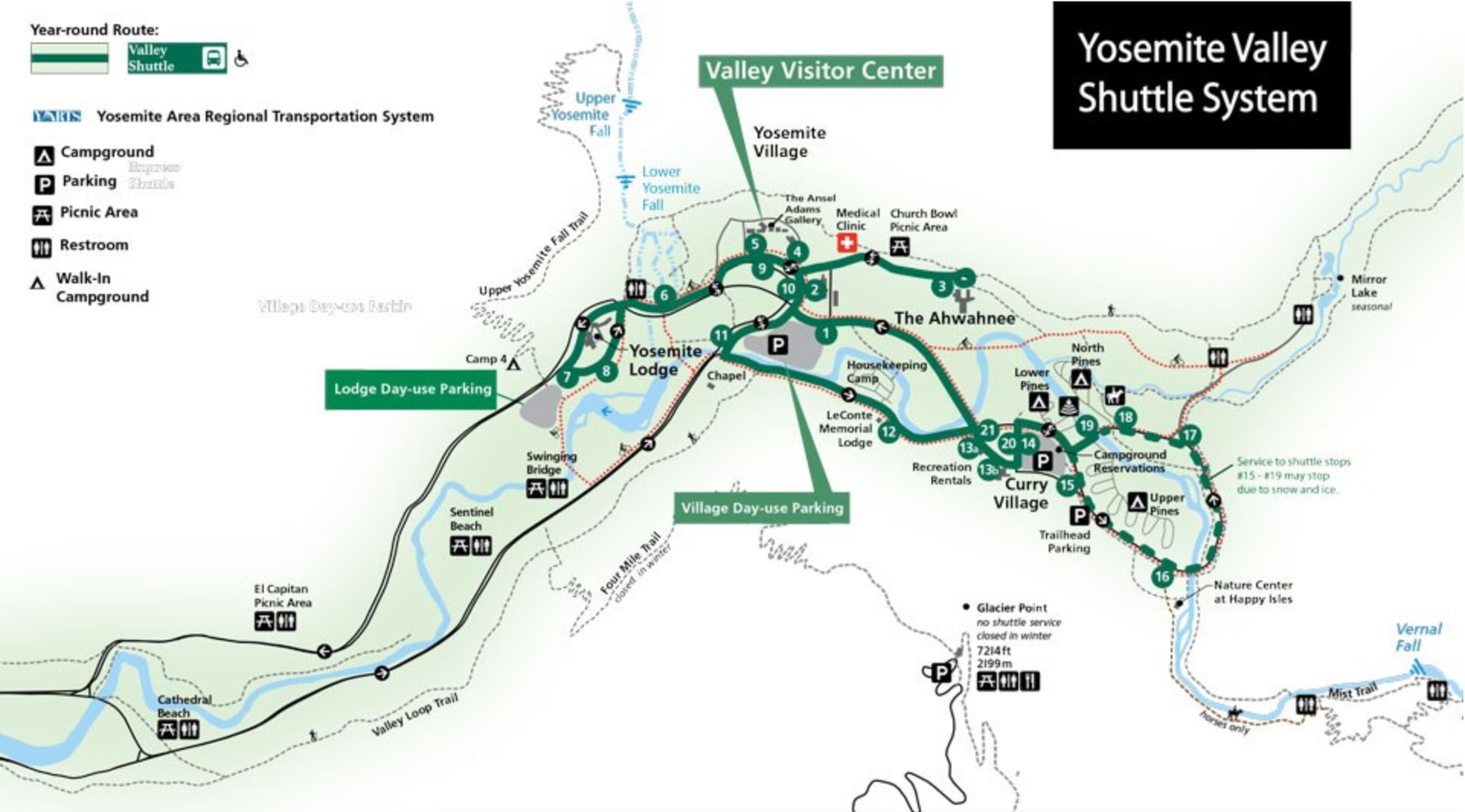 Source: NPS
Beware of Bears!
Yosemite is bear country: according to this source, an estimated 300-500 black bears call Yosemite's lands home. Yikes!
Each of Yosemite's campsites includes a metal food storage locker, and upon check-in you'll be requested to use them to lock up all of your food or food-like (aka scented) goods. We were fine to keep ours locked in our RV, but definitely do NOT store food in your car or tent overnight. Believe it or not, bears can break into cars.
Bear attacks are super rare, but it's best to hide your food so that you stay safe. It also helps keep the bears from coming to rely on humans for their food supply.
We didn't encounter any bears while camping, but we did spot one in Yosemite Valley across from our shuttle bus stop one evening: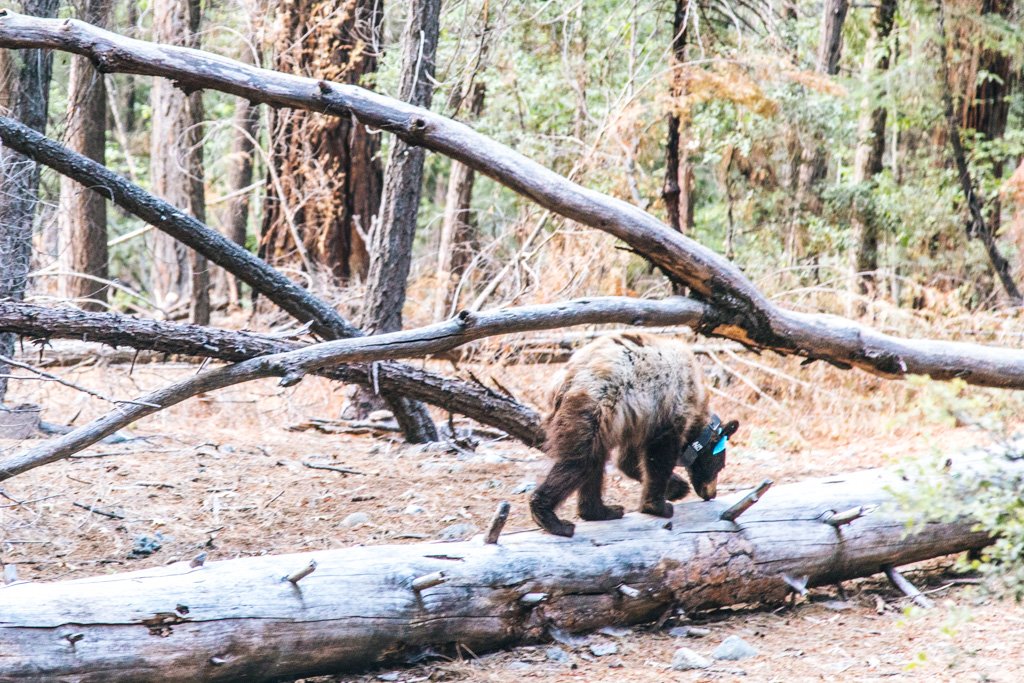 The Roads Are Confusing
So, this could be because we didn't use a GPS (pro tip: don't rely on T-Mobile for service in Yosemite), or perhaps we had one too many blonde moments – but we found the roads in Yosemite to be a little confusing to navigate.
Driving around Yosemite Valley itself is pretty straightforward. But leaving Yosemite Valley, it can be tricky figuring out which road to take to get to wherever it is you're going (in our case, rt. 120 to Crane Flat campground). The first day, we accidentally took Glacier Point Road for about 20 minutes before realizing we were going *up* rather than *out* of the park; the second day, we took rt. 140 toward El Portal which went right along the river… then thought, wait a minute, we've never driven along this before… and it was quite awhile before we were able to turn around.
All 3 of these roads lead westward away from Yosemite Valley, and they all have separate turn-offs which means you have to head all the way back into the valley and then find the correct road out. If you don't have service, I'd recommend memorizing the route number of the road you need to take and perhaps the closest city in that direction, so that you can follow the signs in the park and turn (or not turn) off accordingly.
That all seems common sensical, but I swear – in a world that's ruled by Google, it's so easy to go on autopilot and just let Google Maps tell you where to go. Then on the rare occasion where you don't have Google to rely on, you find yourself absolutely helpless. Don't be that guy – it's not a fun time!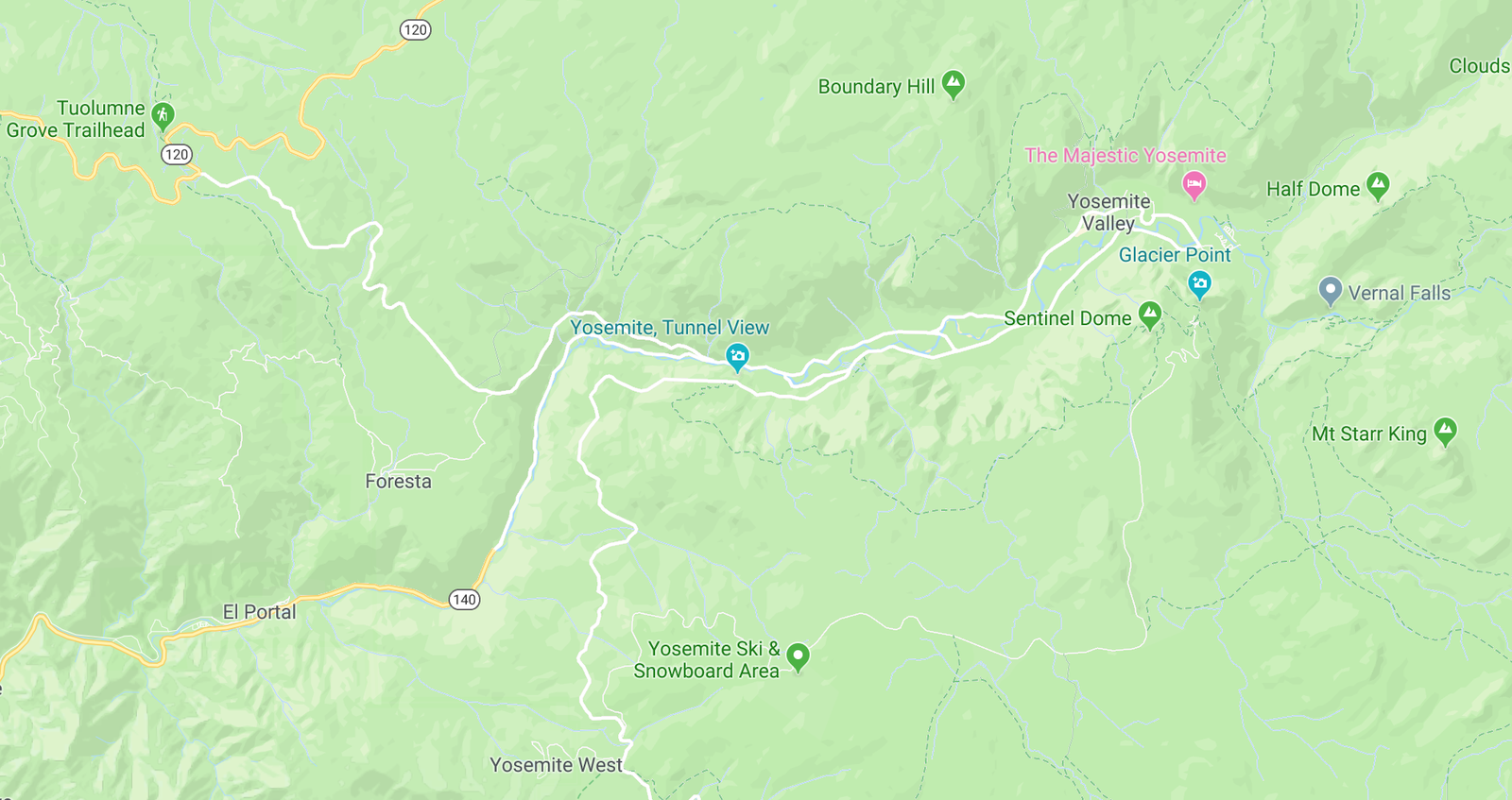 See the 3 roads leading west out of the park? Good luck trying to navigate between them!
Book Campsites Well In Advance
This should come as no surprise, but Yosemite campgrounds fill up FAST – as in, pretty much on the first day they are open for booking. The NPS site explains the campground booking process and includes a handy date chart so you know which day you can start making reservations for your Yosemite trip (about 4 months in advance). Book your Yosemite campsite here.
If you're like me and don't want to commit to things that far ahead of time, you can always try your luck at a first-come, first-served Yosemite campground. Personally, I'm not a fan of this option because I feel like it's similar to the process of trying to find parking in Yosemite during summer (i.e. a heinous time suck). So instead, I kept checking the campground booking site to see if any campsites opened up closer to our travel dates as people cancelled. We lucked out and were able to book 3 consecutive nights at Crane Flat for late June, about 3 weeks in advance.
Can't book a campsite, or not into camping? Try staying at the Rush Creek Lodge just outside of Yosemite.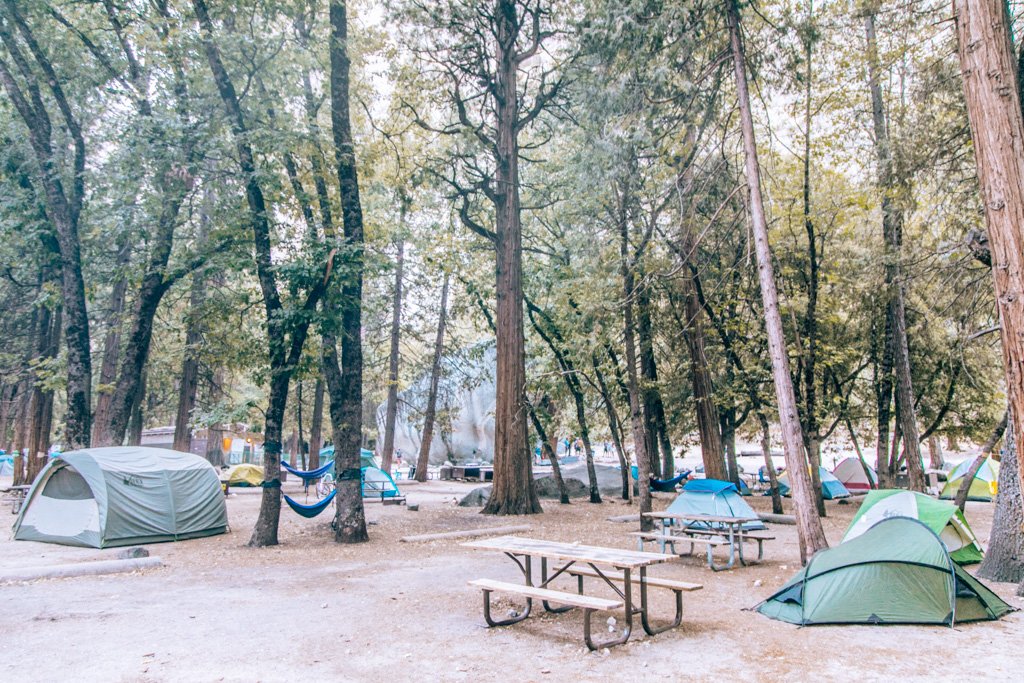 Thank you to Cruise America for offering us a media rate on our RV rental. Note that all opinions expressed here and elsewhere on this blog are my unbiased own, and are uninfluenced by any gifts or incentives I may receive.
Pin it!
Pin it!