Last week I was in San Francisco, falling back in love with the city by the bay. We picked right back up from where we left off 5 years ago, and I reluctantly departed with a silent declaration that someday I'll live there.
My San Francisco instagram feed was flooded with artsy coffee cups, bridges, and city skyline views as I frolicked around the city. I know – I'm so predictable. #sorrynotsorry
My first order of business was to sample as much coffee as my mind could take. Aside from the obvious Blue Bottle (which we have in Brooklyn), I made a point to try out a few other third wave coffee shops. Réveille Coffee Co.'s cappuccino damn near literally blew my mind. And Cafe Trieste was just as atmospheric, and their espresso drinks just as strong, as they were 5 years ago. Don't worry, I'll be doing a San Francisco coffee shop roundup in the weeks to come!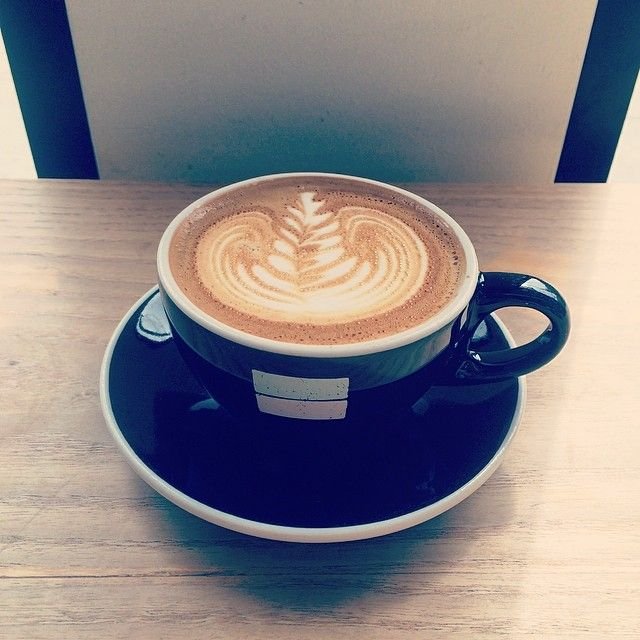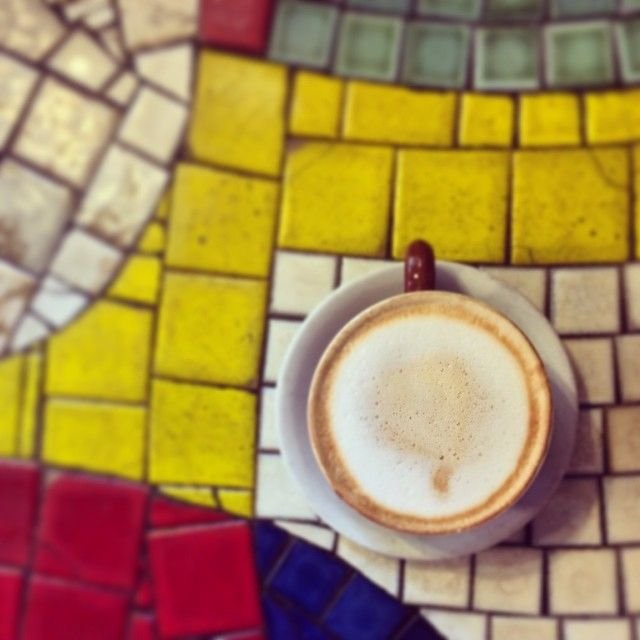 The next obvious endeavor was to FINALLY cross the Golden Gate Bridge. I've told the sad story of how I failed to cross it on my inaugural SF visit numerous times (in 25 words or less: I tried to walk to it from the city and it ended up taking way too long to reach before the fog rolled in), and this time I was dead set on making it happen. Spoiler alert: I did – TWICE! Once on foot, once on bike. There was a bit of fog, but we could still see the bridge just fine. I especially loved the view of the Marin Headlands from it, though we endured some ridiculous winds to see it.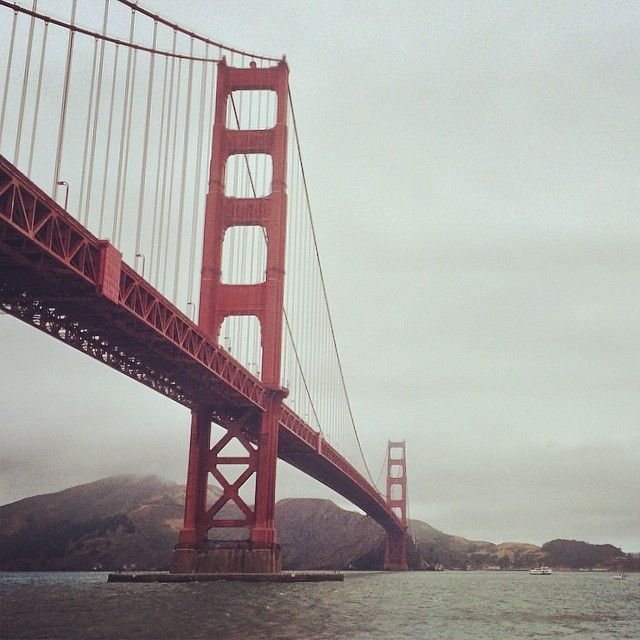 For the first couple days, I did the hostel thing; then for the second half of my stay, I upgraded *slightly* to the InterContinental Mark Hopkins Hotel. Thank you, fancy work conference. My room was super comfortable, and the view from the Top of the Mark bar on the 19th floor was TO DIE FOR.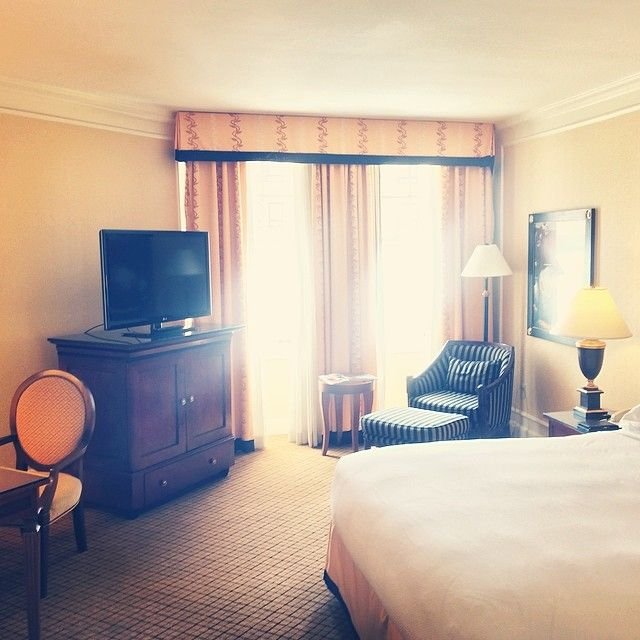 While I did revisit a few of my favorite SF spots, like the Painted Ladies at Alamo Square (yes, the Full House houses), I also made an effort to check out a few new spots. I sat out in Union Square during lunch breaks, sampled a Spiffy Tiffy sandwich from Ike's Place, and strolled around Golden Gate Park.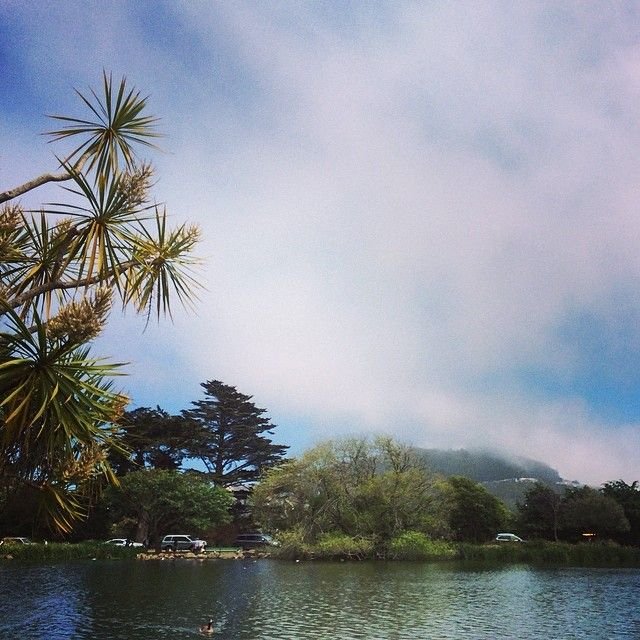 Stay tuned for more San Francisco posts, coming soon!
Follow me on Instagram @frugalfrolicker to see my adventures in real time!