When I first moved to NYC 5.5 years ago, I spent many an evening on the waterfront waiting for the sun to go down so I could photograph the Manhattan skyline at night. Or more specifically – the BRIDGES at night. Have I ever mentioned my love for bridges? No? Well, whenever I see one, I HAVE to get close to it – preferably cross it, definitely photograph it. It's very much a moth-to-a-flame situation.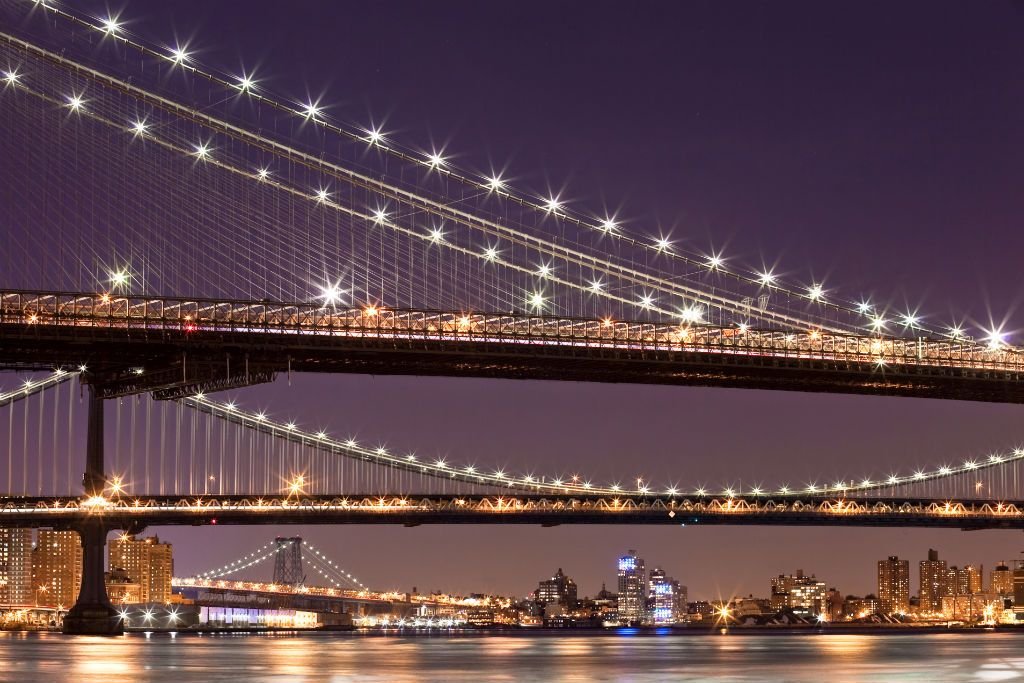 In 5 years I've accumulated a ridiculous number of photos of the Manhattan skyline. Actually, in this shot there's technically more of the Brooklyn skyline (right of bridges) than the Manhattan skyline (left of bridges).
Technicalities aside, from foreground to background you have the Brooklyn Bridge, the Manhattan Bridge, and the Williamsburg Bridge. Fun fact: I used to bike across the latter every day to get to/from work in the city. I was standing somewhere in South Street Seaport in Manhattan to get this shot, and it's one of my favorite photos I've ever captured of this fine city.