After crossing 2 major bucket list* items off in Nepal and India (the EBC trek and Holi), how would Thailand stack up in terms of doing amazing, dream-achieving things?
Turns out, well – very VERY well, as future blog posts will reveal ;)
For starters: I've long been harboring this dream of someday experiencing an infinity pool. The concept is fantastic: a swimming pool whose waterline just fades into the horizon of whatever stunning location it overlooks. It's luxurious, it's ethereal, and it's just plain COOL. Being the frugal girl I am, I've never splurged on a fancy hotel that has one of these pools – nor do I have connections to anyone who has access to one.
In the back of my mind while planning my 2013 Asia trip were tales of westerners living it up in a 5 star hotel in Bangkok, and images of the city skyline from sky-high bars and hotel rooms. The US dollar could carry me far in Southeast Asia, but just how close could it take me to my infinity pool dream?
Time and fate must have been on my side, because I made a couple of friends along the way who were keen to splurge and share a room at a fancy hotel on their last night in Thailand. I booked us a room on Agoda in the cheapest 5 star hotel with an infinity pool that I could find in Bangkok – the Chatrium Hotel Riverside, for a mere $97 (at 70% off). That's under $100 for a 5-star hotel room. THAT IS RIDICULOUS!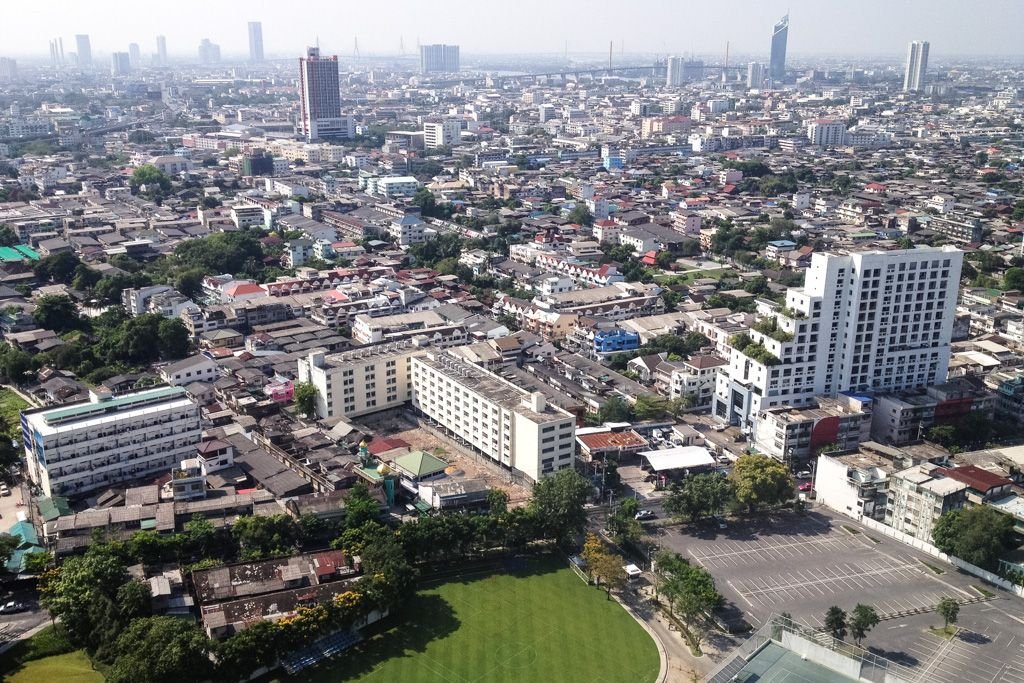 We stayed on the 33rd floor in a suite with a city view. We didn't even have time to enjoy the massive living room and flat screen tv because we were out on the balcony all evening ordering drinks via room service and OMG-ing over the view. And oh god, the bed! Or should I say, The Most Comfortable Bed I Will Ever Sleep In. It was all beyond incredible, and echelons above any prior hotel experiences I've had.
Then in the morning, I finally had my moment of glory in the infinity pool. I swam up to the pool edge overlooking the Chao Phraya River and felt ridiculously content. Infinite, even ('Perks of Being a Wallflower' reference, anyone?). I can't believe I had this amazing 5 star hotel experience for under $100 – where else in the world can you stretch your money for such amazing value?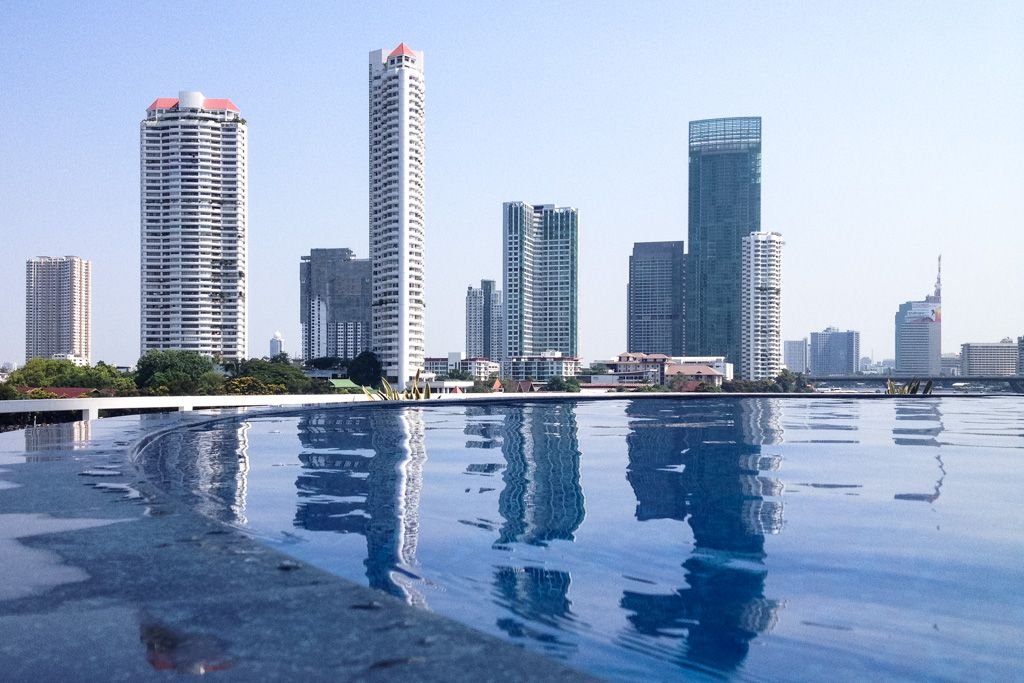 * I don't have an actual bucket list – that's way too committal for me. But if I ever got around to making one, these things would definitely have been on it!
Where have you had a 5-star hotel experience?