Far be it for me to speak in superlatives, but Iceland's Laugavegur Trek is the most colorful, diverse, and beautiful hike in existence.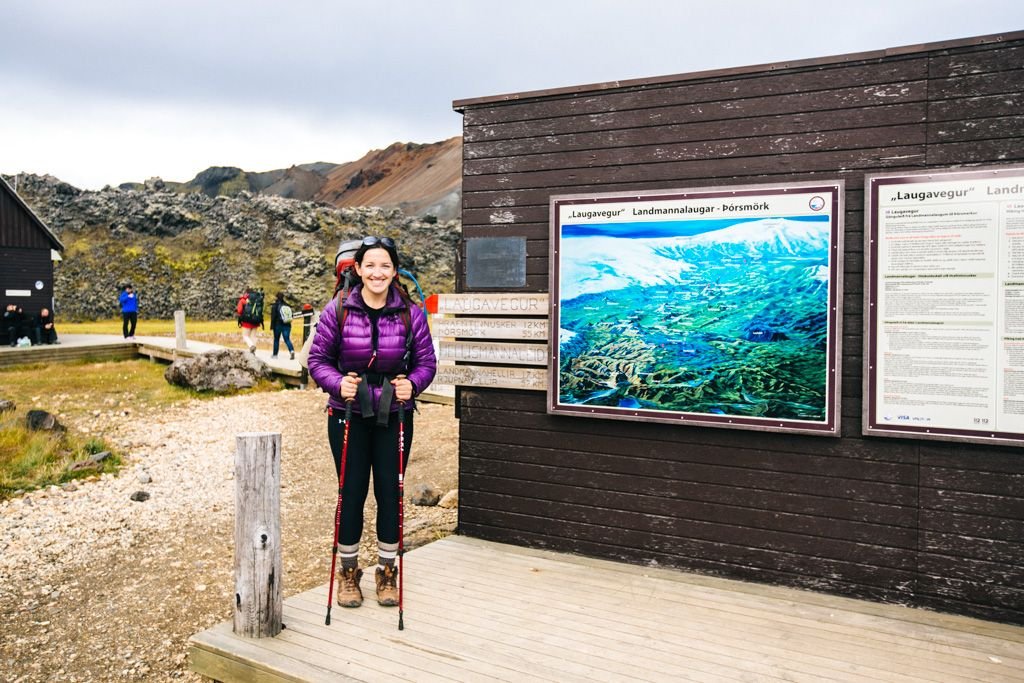 Over the course of 4 days we covered 35 miles from Landmannalaugar to Þórsmörk, many of them taxing uphill or steep downhill bits. We waded through rivers and carried on through black deserts, all the while enjoying other-worldly scenery. As much as I love camping, it was fantastic to end each day in a warm and cozy hut: laying down in bed to rest for an hour, warming up with a cup of tea, reading by candlelight at a communal table.
I'll save the practical details of taking on the Laugavegur Trek for another post. For now, let's just sit back in disbelief at how unbelievably stunning Iceland is, shall we?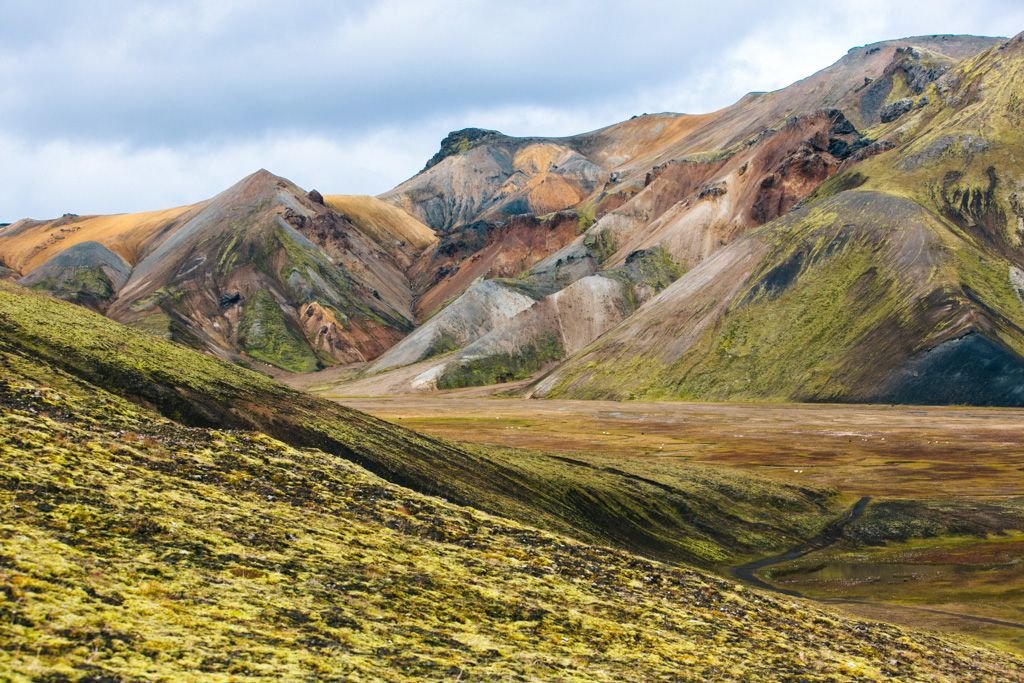 Day 1: Landmannalaugar to Hrafntinnusker
The first day of the Laugavegur Trek just blew my damn mind. It was both the most physically challenging and aesthetically rewarding of the 4 trekking days. In no time it turned into a rainbow-colored mountainous wonderland and I just COULD NOT PUT MY CAMERA DOWN. Wildflowers, volcanic rock, geothermal pools, waterfalls, glaciers, braided hills laced with neon green moss. Oh my sweet baby Jesus, just look at the Landmannalaugar region: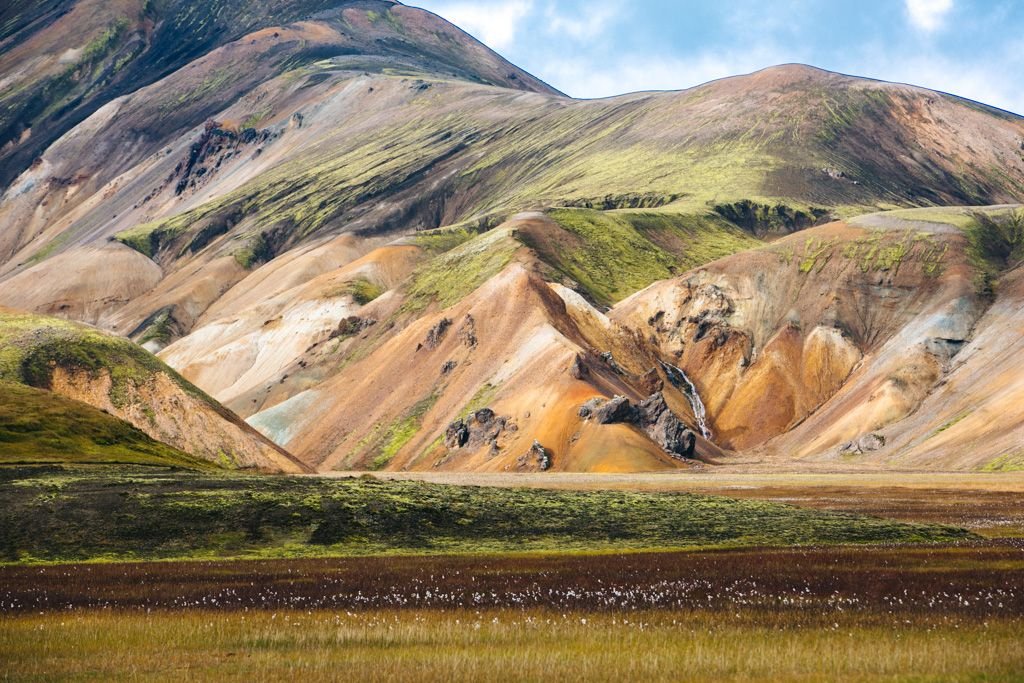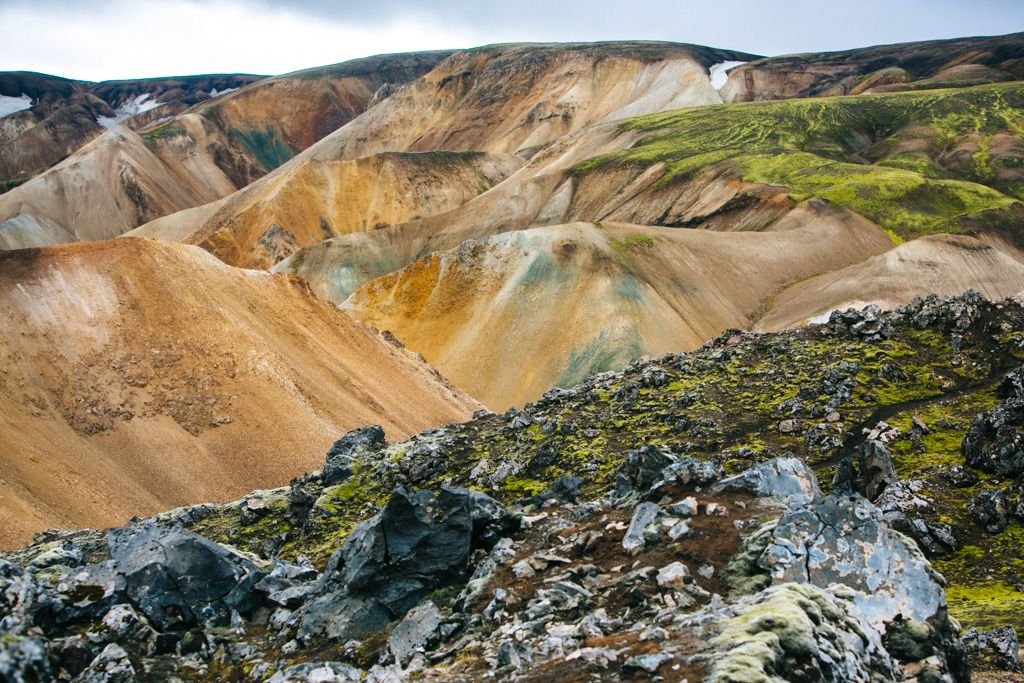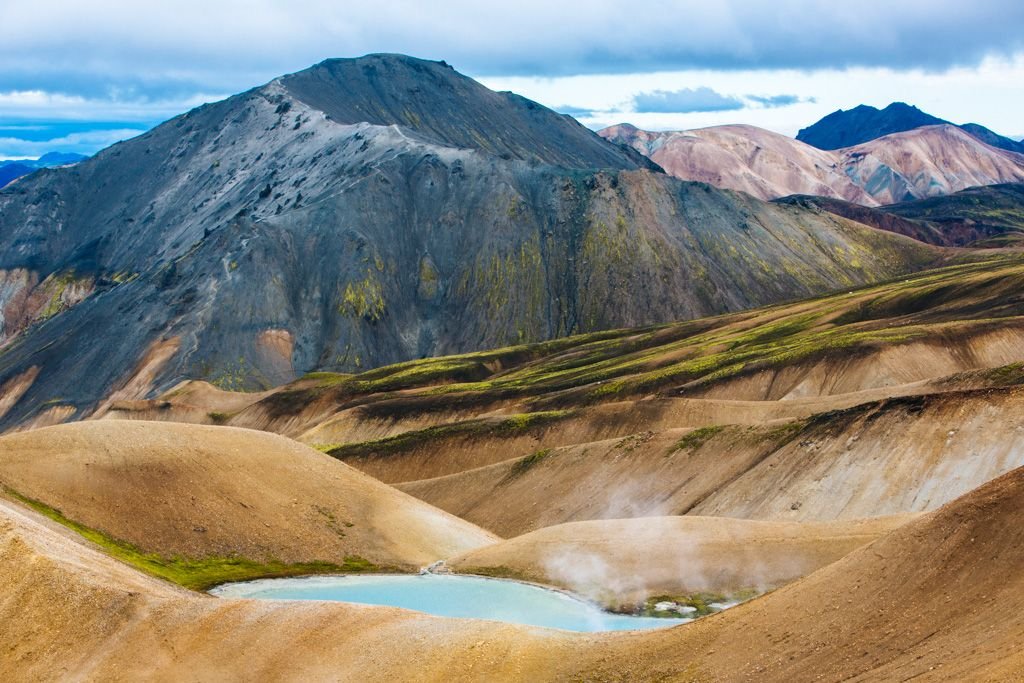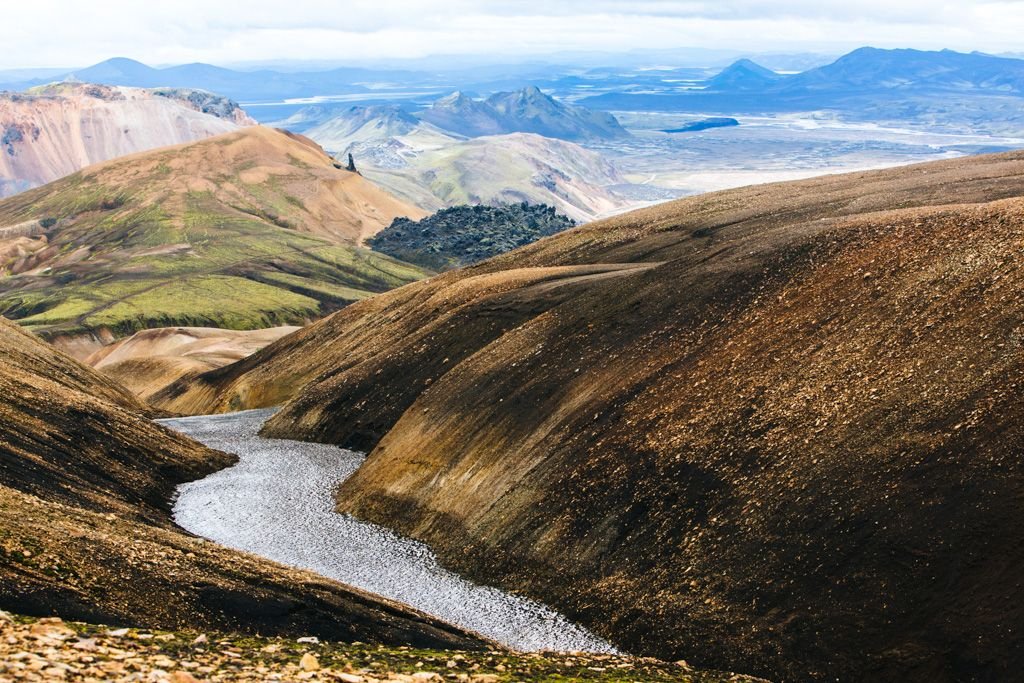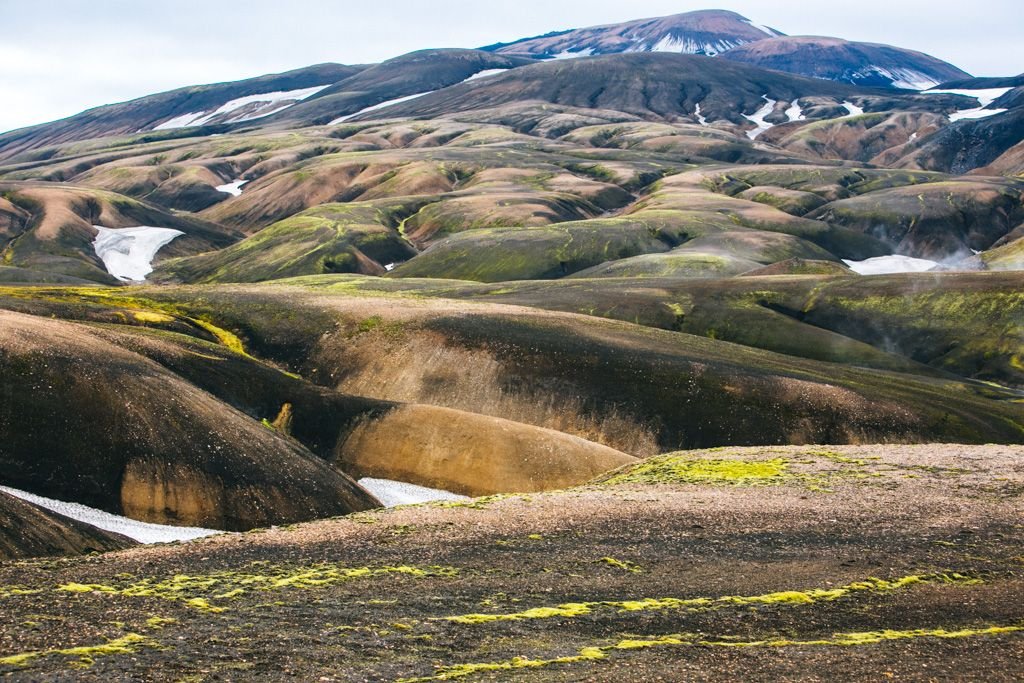 Snow gradually started creeping into view as we gained elevation. During this last hour of trekking we were exhausted, cold, and begging the Icelandic gods for our hut to be just over the next hill. And the next. And so on until we practically dropped to our knees at the sight of Hrafntinnusker. Man, what a day.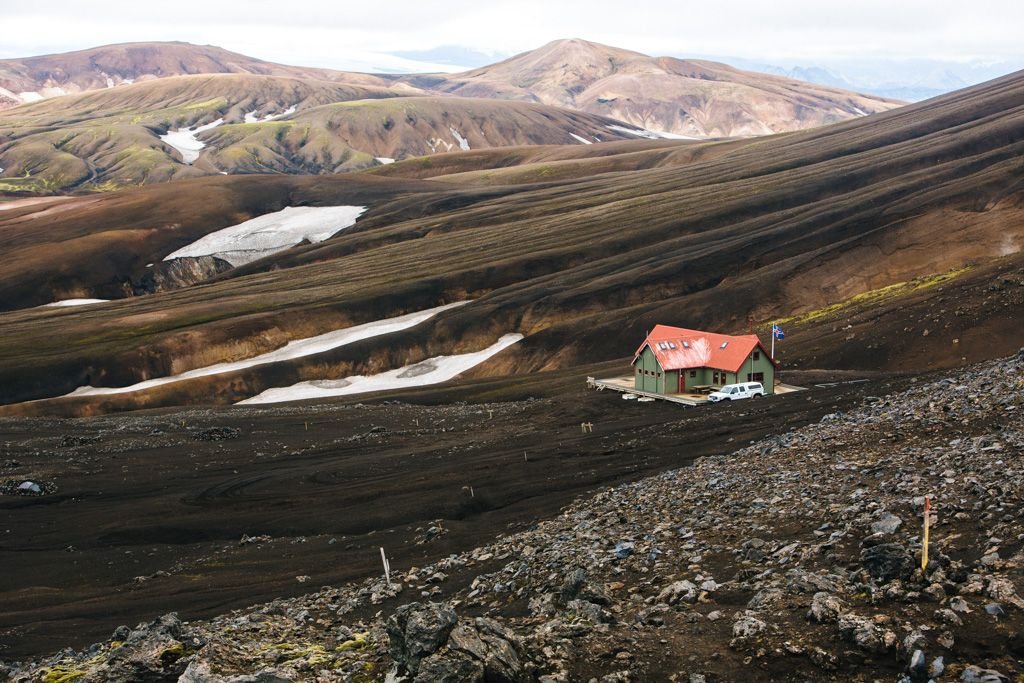 Day 2: Hrafntinnusker to Álftavatn
The second day of the Laugavegur Trek was quite a stunner as well. It began with heavy wind and light rain as we trudged through fog in a constant uphill/downhill pattern. Every so often the fog would lift for a few seconds and reveal ice caves and braided hills beyond the black landscape just in front of us.
We reached our highest elevation around midday and, as if on cue, the clouds parted to reveal the brightest green valley below, dotted with peaks and accented with blue lakes. We had an ARE YOU KIDDING ME moment, then began the steep decent into it. There was a traumatizing river crossing and a wrong turn I'd prefer not to relive, but we made it to Álftavatn just in time for golden hour on the lake. PERFECTION.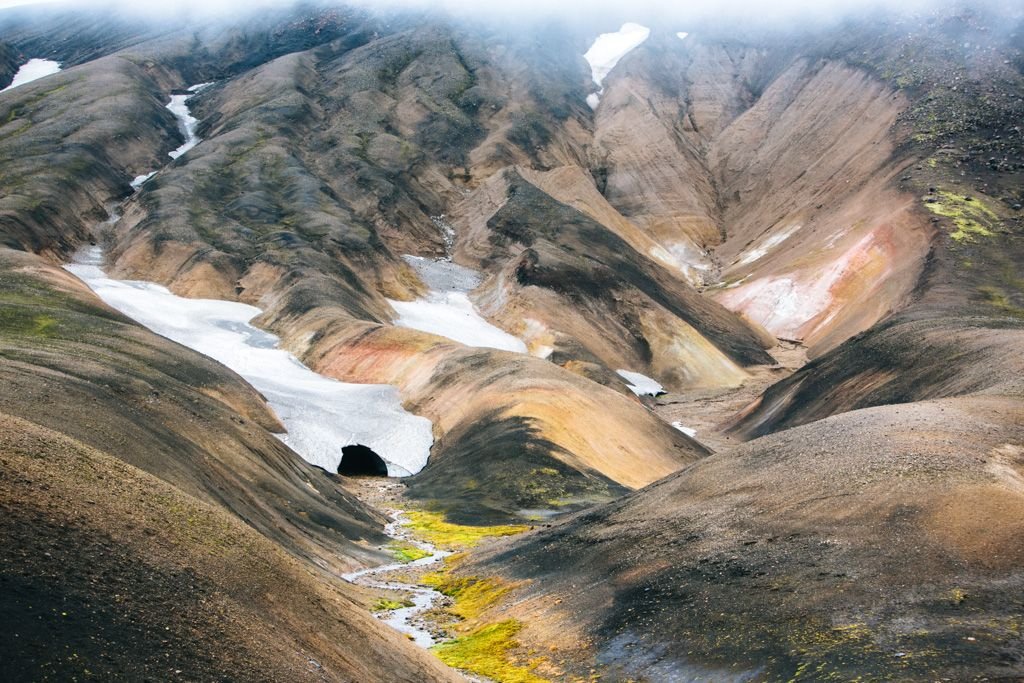 Day 3: Álftavatn to Emstrur (Botnar)
I wasn't particularly looking forward to Day 3 of the Laugavegur Trek because it would entail *2* river crossings, but I powered through them like a champ (a humble champ, mind you). Then the trail merged with the 4WD road for a bit and instantly felt less trek-like – that is, until I looked to my left and glimpsed a glacier peeking out from between the peaks. As if that weren't enough, the light was hitting the scene just right. Nicki and I whipped out our cameras on reflex and shot the hell out of it – as avid photographers do.
The second half of the day took us through a massive black desert. We kept turning corners, insisting that the hut just HAD to be there – but no, just more black sand and nothingness. It felt endless like it did at the end of the first day, except without the dramatic landscape to entertain us.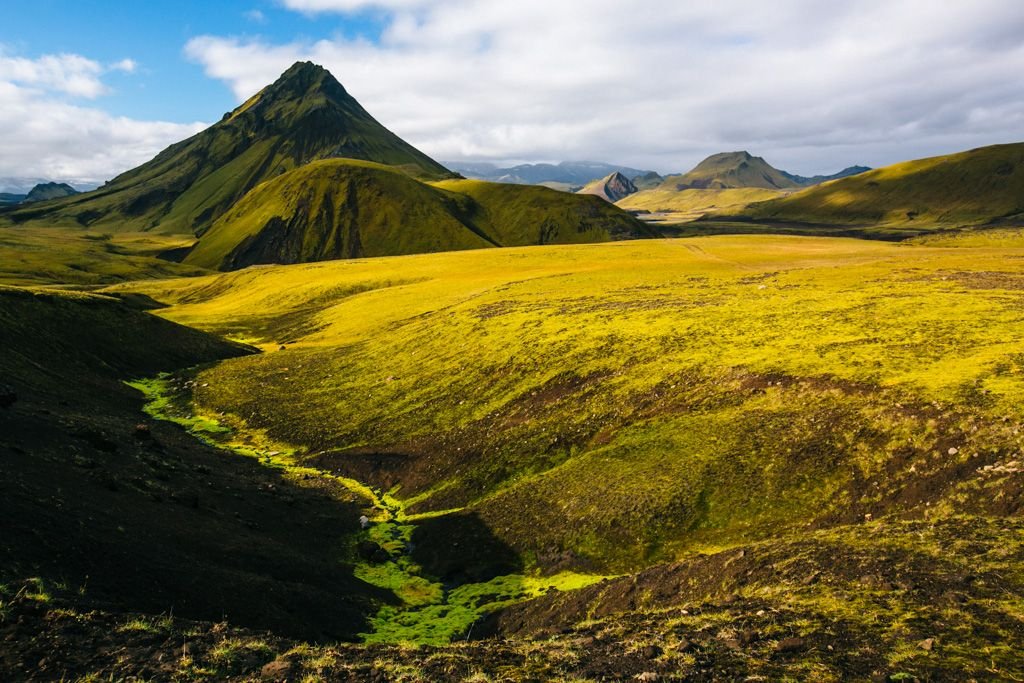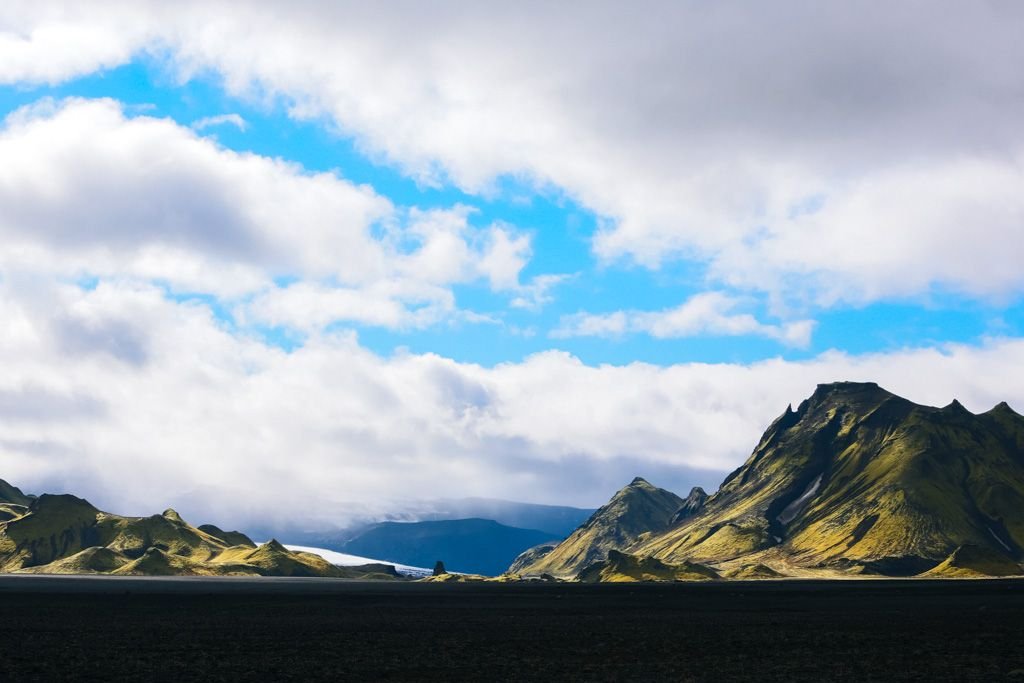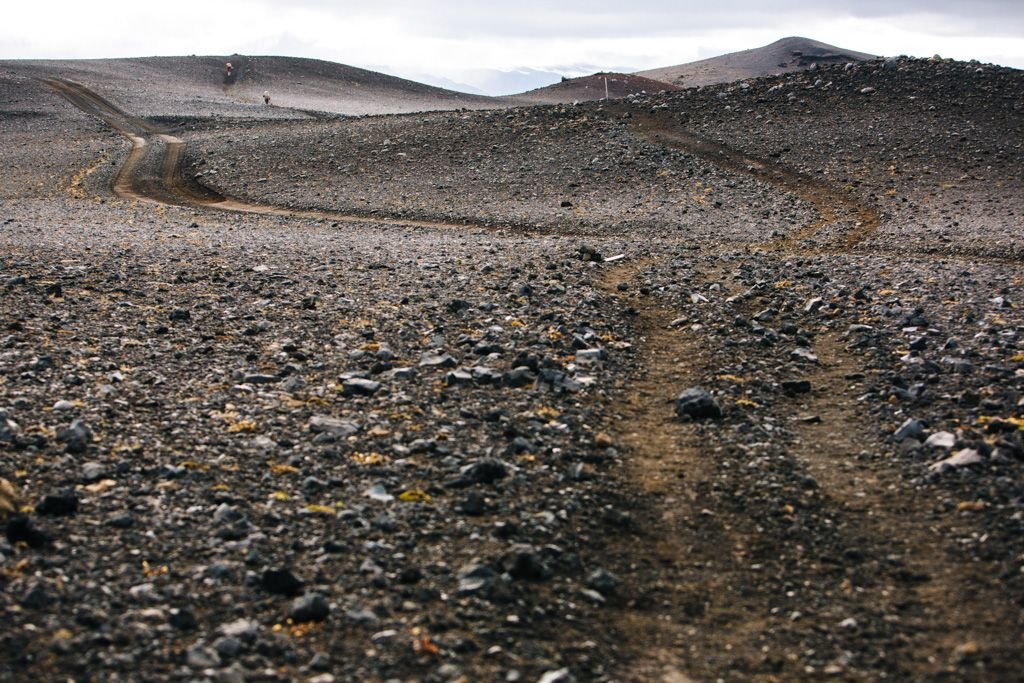 I'd had grand plans to hit the 'night hikes' at each hut, but at the end of the first two days of trekking I was happier warming up and relaxing at the hut in the evening instead of heading back out to the hills. I have no regrets about skipping these side hikes. BUT, since the third day of trekking wasn't quite as exciting, I was keen to check out the night hike from Emstrur. It brought me to this gorge, where I planted myself until the sun went down. It was beyond glorious and just… so peaceful.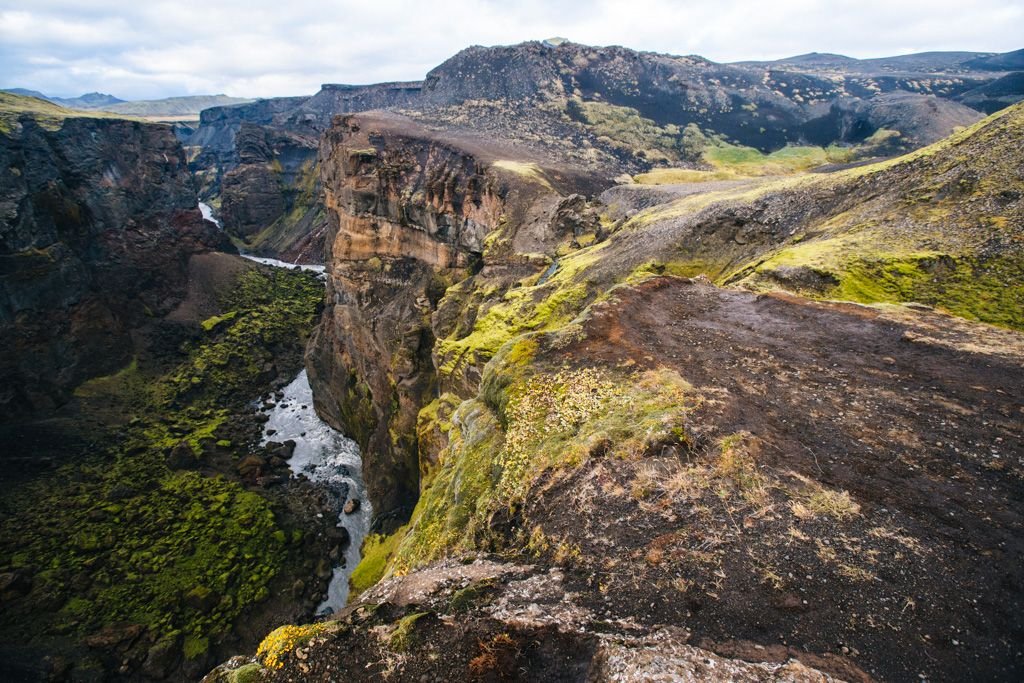 Day 4: Emstrur (Botnar) to Þórsmörk
The weather turned its back on us completely on the last day of the Laugavegur Trek. About 10 minutes into it, my backpack cover bit the dust and blew away in the wind without my even realizing it. My bag got wet, my gloves were soaked through, and the entire time I was dreading the massive river crossing that was rumored to be up to our thighs. Needless to say, the camera stayed stashed in my backpack for 98% of the day.
I was ECSTATIC to reach sunny Þórsmörk (Thorsmork) and in dire need of a hot shower and coffee. I took care of both there before we caught our bus back to Reykjavik.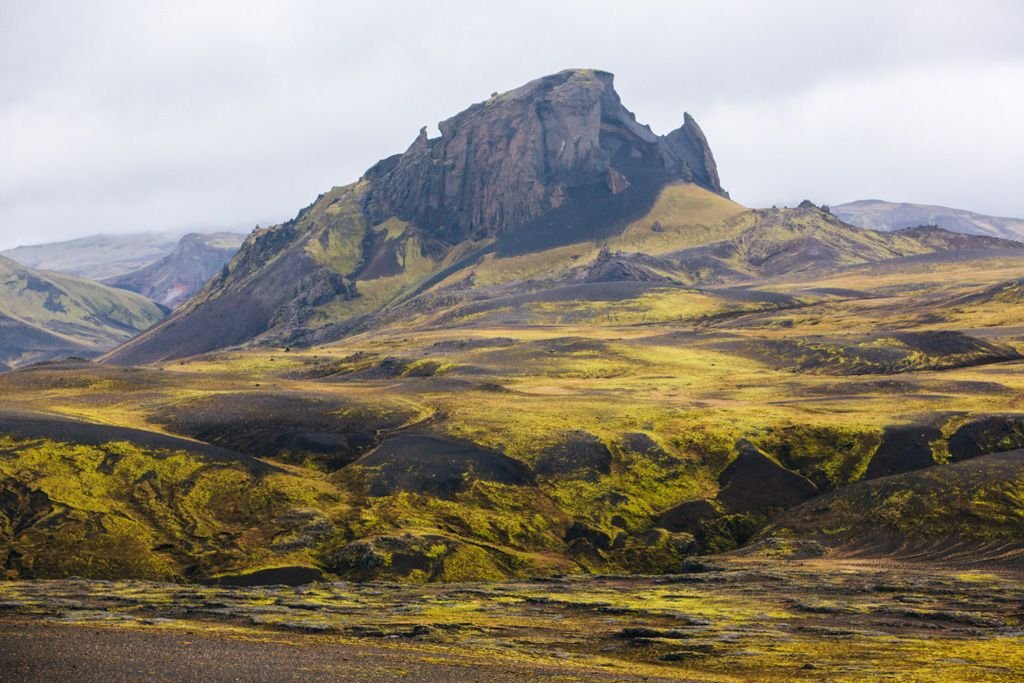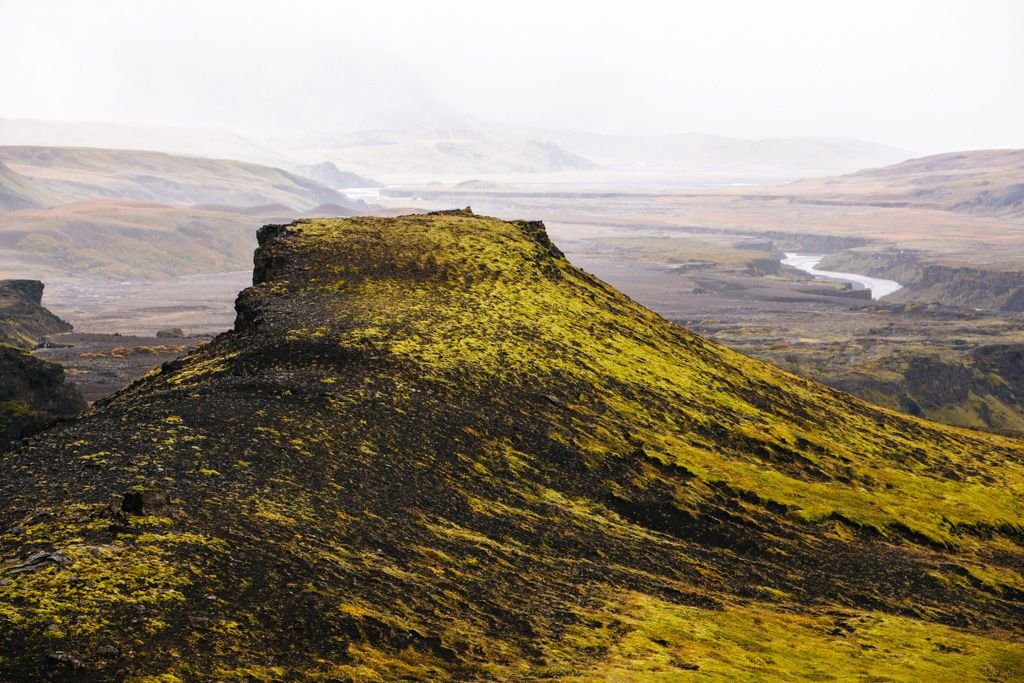 Pin it!