Rather than staying in one of California's major cities, consider basing yourself at one of these smaller cities nearby:
Burlingame
Burlingame isn't a Californian city you hear much about, but it's a very affordable and convenient place to stay just outside of San Francisco. It's a quick 15 minute drive south of San Francisco International Airport and well-connected to the city by the Bay Area Rapid Transit (BART) system. And if you feel like staying local one day during your SF trip, there are a few interesting attractions in Burlingame like the Museum of Pez Memorabilia, Shorebird Sanctuary, and It's It Ice Cream Factory.
Ventura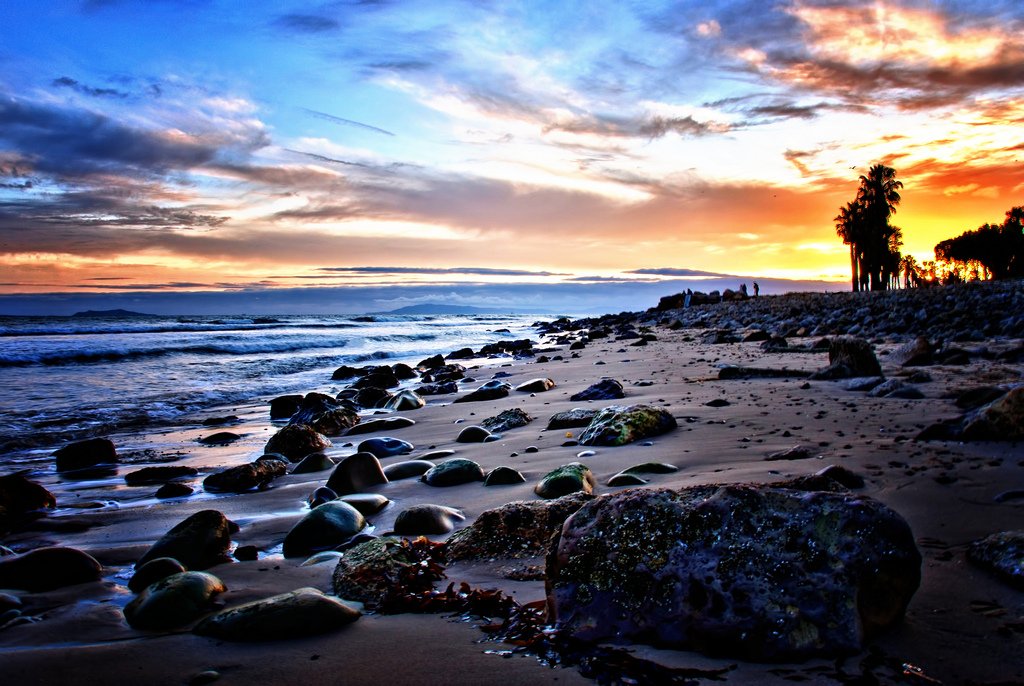 Photo by intherough via Flickr Creative Commons
Ventura is a lovely beach town about 1.5 hours north of Los Angeles. It's a destination in its own right for the avid outdoor adventurist, particularly the beach lover: surfing, paddle boarding, kayaking, and jet skiing are all popular water-based activities in Ventura. For those that would rather take to two wheels (or two feet), the paved bike path from Ventura to Ojai is an easy but scenic 15 mile journey, Serra Cross Park offers several great trails, and the Ventura Pier and Promenade is a great area to grab a bite and soak in the typical California beach scene.
Torrance
Torrance is located approximately in the middle of Los Angeles, Santa Monica, and Long Beach, and is a great choice for its proximity to all the best Southern California attractions without a high price tag. Hollywood and Disneyland are no more than a 40 minute drive away, and several major sporting venues are under 30 minutes from Torrance. There's not a whole lot to do in Torrance beyond shopping and dining, but you can snag some great value hotels here that would make staying here worth it. Several hotels are available at the sub-$150 price point, like the centrally-located Del Amo Inn.
Santa Barbara

Photo by Damian Gadal via Flickr Creative Commons

Santa Barbara is worthy of its own getaway. Situated at the foot of the Santa Ynez Mountains on a gorgeous patch of coastline, it's no wonder the city pens itself the 'American Riviera'. There's something for every traveler to enjoy here. Art and culture buffs can take in the plentiful local festivals, art galleries, and theaters. Foodies and oenophiles will be spoiled for choice with Santa Barbara's fine dining options and world class vineyards. And outdoor adventurers have a beautiful natural playground to explore by kayak, bike, and boat.
Chula Vista
Chula Vista is a mere 15 minute drive south of San Diego and an absolute mecca for outdoor recreation enthusiasts. Cyclists can ride the Bayshore Bikeway along the San Diego Bay, animal lovers can visit the nearby Sweetwater Marsh National Wildlife Refuge or make a quick trip up to the San Diego Zoo, and kayakers and boaters can take to the water at the Chula Vista Marina & Yacht Club. What's more, there are some excellent boutique hotels that can be had for under $150 a night, like the Hercor Hotel, making Chula Vista an extremely affordable and practical place to base yourself for a San Diego trip.