Lake Tahoe is an outdoor adventurer's paradise that's worth visiting at any time of year. No matter if you're here to ski or sail, these South Lake Tahoe hotels make for a convenient base for your Tahoe getaway:
Aston Lakeland Village Beach & Mountain Resort
Photo via Aston Lakeland Village Beach & Mountain Resort
The Aston Lakeland Village Beach and Mountain Resort is aptly named, as it is located on the lake and surrounded by the Sierras. Depending on the season, resort guests can enjoy beach activities like windsurfing and sailing in summer months, or skiing and snowboarding in the mountains during winter. The resort considers itself a luxury condo property with boutique hotel amenities, including outdoor heated pools, hot tubs, a private beach with a pier, and tennis courts. It sprawls across 19 acres of woodlands and offers accommodation in the form of studios, suites, and townhouses. All guests have access to free in-room Wi-Fi as well as a complimentary shuttle service around South Lake Tahoe.
Budget Inn South Lake Tahoe
Frugal travelers will love the Budget Inn in South Lake Tahoe as a solid affordable accommodation option in South Lake Tahoe. This no-frills motel is ideally suited for travelers who plan to spend most of their time on the lake or in the mountains and just need a place to crash each night. That said, while the Budget Inn is rather basic, it is clean, well-kept, and run by friendly staff. All rooms include free Wi-Fi, cable TV, and 1-4 beds. In terms of added perks, pets are allowed and there is a heated outdoor pool on-site.
Forest Suites Resort at Heavenly Village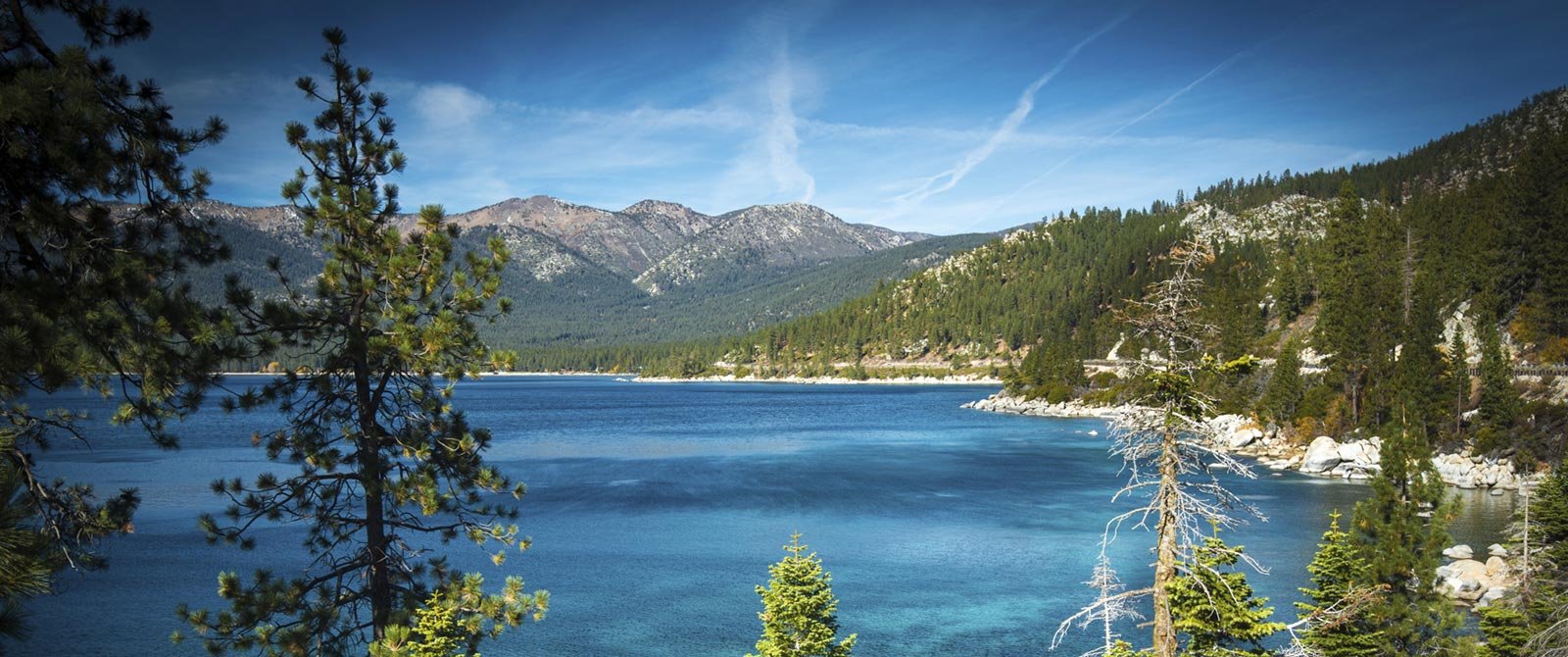 Photo via Forest Suites Resort at Heavenly Village
The Forest Suites Resort is just steps away from Heavenly Village and the ski gondola, making for an ideal base for skier and snowboarders keen to hit the nearby slopes. This family-run resort "takes pride in treating guests like family", hosting mid-week wine and cheese receptions and a daily American buffet breakfast which are complimentary to all guests. In terms of accommodation, the resort offers guest rooms as well as one and two bedroom suites. The suites are spacious and include a fully equipped kitchen and a living/dining area.
America's Best Value Inn – Casino Center Lake Tahoe
America's Best Value Inn is another budget accommodation option in South Lake Tahoe. It boasts an idyllic location, just two blocks from both Lake Tahoe and the nearby casinos including Harrah's and Harvey's, and four blocks from the gondola that leads up to the country's largest ski resort. Though technically a budget hotel, America's Best Value Inn is an excellent value accommodation with amenities that include an on-site BBQ, fitness center, outdoor pool, bike rental kiosk, spa and sauna. All guests are entitled to free private beach passes as well. Rooms not on the ground floor are equipped with a balcony, while some deluxe rooms have a jet tub and MicroKitchen.
Secrets Inn Lake Tahoe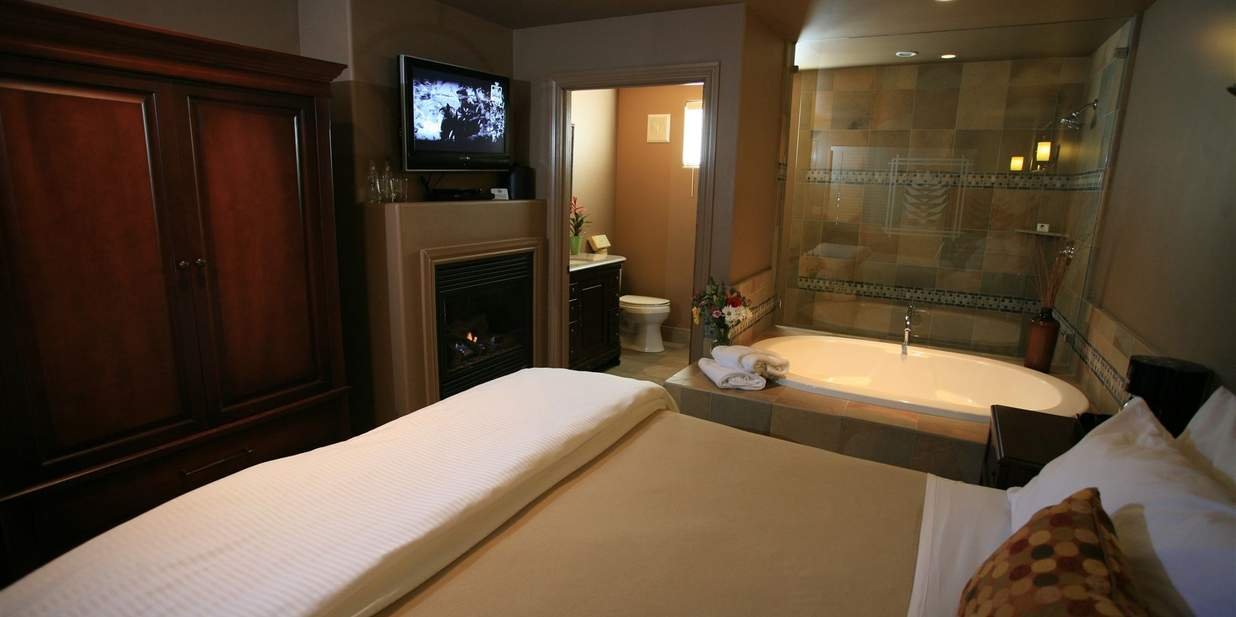 Photo via Secrets Inn
Secrets Inn hugs the other end of the budget-luxury scale, branding itself as a couples-only romantic resort (i.e. no children or pets allowed). All rooms are well appointed with jet tubs, walk-in glass showers, fireplaces, and beautiful wooden furniture. Other guest perks include free private beach passes, an outdoor fire pit, and complimentary DVD rentals. As for location, Secrets Inn is a quick walk from the casinos and the ski gondola.